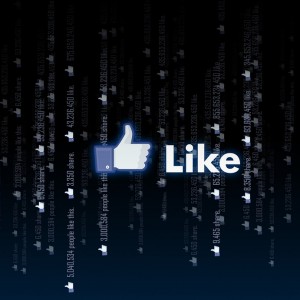 Facebook is a powerful marketing tool for small business owners to promote their respective brands. According to the Pew Internet Project, approximately 71% of adults in the United States use Facebook. So regardless of your business's niche or industry, your target audience is probably using Facebook.
However, Facebook announced last year that it would be showing fewer promotional posts in users' news feeds. This means any posts you create to promote your product, service or brand may go largely unseen by your audience. The good news is you can still connect with your audience on Facebook by using the appropriate targeting methods.
Wait Before Choosing Targeted Posts…
Some business owners may assume Facebook's "targeted posts" option is the best way to connect with their target audience (no pun intended). Targeted posts are completely organic, meaning you don't have to pay for them, unlike the pay-per-click (PPC) Facebook Ads. However, you will need to enable the feature.
To enable the Targeted Posts feature:
Fire up your Facebook account, and click Settings.
Now, click Targeting and Privacy for Posts.
Next, select Allow targeting and privacy options when I create posts on my Page.
Finally, click Save Changes.
After enabling targeted posts, you should see a new icon at the bottom of your update box that looks like crosshairs. Clicking this icon displays several targeting parameters that were previously not available. Feel free to play around with targeted posts to see how it works.
Targeted Posts vs Dark Posts
While targeted posts is an undeniably amazing feature for business owners, an even more powerful tool is dark posts. While targeted posts allow business owners to target an audience based on parameters like relationship status, education level, gender and age, dark posts allow for targeting based on keywords. This feature alone offers a HUGE benefit that can make a world of difference in your audience's response, engagement level and even conversion rate.
Secondly, dark posts only display on the targeted audience's news feeds, whereas targeted posts display on both the targeted audience's news feeds as well as your actual Page's wall. Blasting too many posts on your wall may cause some users to stop following you, which is why it's a good idea to use dark posts instead.
Opting for dark posts instead of targeted posts keeps your wall nice and clean while providing you with more targeted options. Keep in mind, however, Facebook considers dark posts sponsored content, meaning you'll have to pay to create and display them. Most seasoned Facebook advertisers will agree, however, it's well worth the investment.
Now, you might be wondering where the dark posts option is inside your Facebook settings page. Unlike targeted posts, there is no clear, self-explanatory option for enabling dark posts — but that doesn't necessarily mean it is not possible. Look below for steps on creating dark posts.
How to Install Power Editor
To create dark posts, you need to install Power Editor. Power Editor was previously available through Facebook's website. Now, it is available as a browser extension for Google Chrome.
To install Power Editor:
Open Chrome (you can download Chrome here if you don't already have it).
From your Facebook account, access Ads Manager.
Now, click Power Editor on the left-hand side menu.
Next, click Download to Power Editor. You may then choose to download data from all of your accounts or only specified accounts.
How to Create Dark Posts
Using Power Editor, you can now create dark posts.
To create dark posts:
After installing Power Editor, go ahead and launch it.
Now, select Manage Pages, and then select the Page that displays the posts.
Next, click the Create Post button. A box displays where you can add text, images, links, etc. Go ahead and create your post or ad, including the appropriate headline, call-to-actions (CTA), and attention-grabbing photos. Remember, you want your ad's content to closely match the needs of your target audience.
Before you can use your new dark post, you'll need to verify the changes. At the top of the post is a button labeled Upload Your Changes will turn green after you make a change. You must click this button to publish your newly created dark post.
Newcomers to this powerful Facebook marketing feature will probably only create a couple dark posts at a time. As you become familiar with the process, however, you may create dozens of dark posts at once. Thankfully, Facebook has streamlined the process of creating multiple dark posts by allowing users to upload batches.
Just create all of your dark posts using the aforementioned method, and then upload the batch to Facebook. Before the upload is complete, Facebook will give you the option of viewing the posts from both desktop and mobile. It's a good idea to double-check your posts during this time to ensure they are functioning on both types of devices.
After creating your dark posts, switch over to the Ad Manager and create ads by choosing your desired post for the ad, your target audience and your budget. You must now wait for Facebook to approve your ad. Assuming all goes well and Facebook gives it the thumbs up, your dark post ads display to your specified audience.
Remember to track your results after launching a new dark post. What type of click-through rate (CTR) is it receiving? What's the conversion rate like? The secret to running a successful dark post campaign is to monitor your results and use this data to optimize your posts.
What are your thoughts on Facebook's dark posts? Love 'em or hate 'em? Let us know in the comments section below!
Summary
Article Name
How and Why to Use Facebook Dark Posts
Description
Your target audience is probably using Facebook, but the posts you create to promote your product, service or brand may go largely unseen. The good news is you can connect with your audience by using the appropriate targeting methods, like Facebook dark posts.
Author