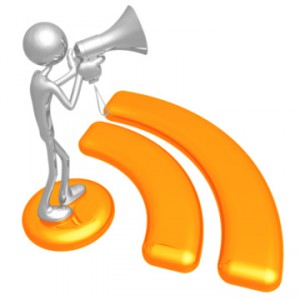 While the exact number remains unknown, some marketing experts estimate there to be more than 150 million blogs currently online. Whether you're searching for information on pets, health, fashion, sports, celebrity/pop culture, or practically anything else, there's probably a blog covering it. But with such heated competition, it's difficult for the "little guys" to make a name for themselves, which is where viral content comes into play. If you're able to create a viral blog post, you'll receive tons of new visitors while drawing the attention of search engines.
What Is a Viral Blog Post?
Let's first talk about the basics of what exactly a viral blog post is, as some people are likely hearing the term for the first time. When a blog post — or any other content for that matter — goes viral, it begins to have a mind of its own. People who initially see and read it will share it with their friends, many of whom will then share it with their friends, and the cycle continues. So with little-to-no effort, you'll have a self-marketing blog post that continues to drive direct traffic through social engagement. However, unlike a "true" virus, people are choosing what and with whom to share content, which is why having others share your content is so important (most of us don't choose to get or spread the flu!).
Granted, you can often achieve the same amount of traffic through conventional methods like pay-per-click (PPC) marketing, but viral content is completely free. If you're looking for a low-cost way to drive traffic to your blog, you should try your best to create content that is "spreadable." As long as you're able to get that initial engagement by your blog's visitors, the post will go viral without any additional action taken on your part.
Tips for Creating Viral Blog Posts
Include images in your blog posts. Numerous studies have shown that blog posts with images are more likely to be shared when compared to blog posts without images.
Choose an eye-catching title that grabs the user's attention.
Try to focus your blog posts around topics that evoke an emotional response in readers. Good or bad, emotional responses almost always lead to viral content.
Post links to your new blog posts on social media sites like Facebook, Twitter and Google+.
Encourage readers to share your blog posts on their own social media sites.
Add a link to your blog posts in your next newsletter (assuming you have a newsletter).
Submit your blog posts to the leading web directories.
Have any other tips for creating viral posts that you would like to share? Let us know in the comments section below!
Summary
Article Name
How To Make You Blog Post Go Viral
Description
The ultimate goal for any blogger (or web content creator of any kind) is to have his or her content go viral - in other words, readers choose to share it with their networks, and those readers share it with their networks and so on, until the content is now read by hundreds or even millions of users. And the best part of it all - it doesn't cost any money!
Author