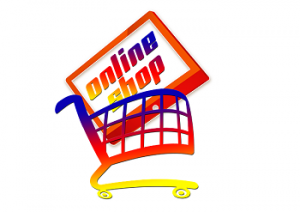 Still struggling to generate conversions with your sales page? Convincing a prospect to purchase your advertised product or service is difficult enough in person, but making a sale is even harder to accomplish when it's done online. Consumers today are more reluctant than ever to purchase products or services through a website from companies they don't know.
Today we're going to reveal some helpful tips on how to create an effective sales page that generates conversions.
Craft an Eye-Catching Headline
According to CopyBlogger, approximately 80% of users will skim the headline of a sales page before deciding whether to read the rest. Failure to capture the readers' attention during this stage is a critical mistake that will cost you a great number of conversions.
A good headline for a sales page should feature three basic characteristics:
Relevant to your product or service — e.g. visitors should know what you are selling after reading the headline
Short — keep your headline short for a maximum level of user engagement
Eye-catching — the fundamental purpose of the headline is to catch the readers' attention
Visual Element
Remember the saying "a picture is worth a thousand words?" Well, it holds true when speaking of sales pages. Numerous studies have shown that sales pages with images generate more conversions than sales pages without images. Therefore, it's a good idea to include at least one image or video on your sales page, preferably underneath the headline. If you don't have an image to use, head over to Flickr Creative Commons to search for one. Being that it will be used for commercial purposes, though, if you are using a free stock image you'll need to make sure there are no commercial restrictions on it. Or, if you have the marketing budget for it, you can purchase a stock photo from a website like iStockPhoto or Getty. Whichever version you choose, make sure the image is engaging, interesting, and relevant to the content of your sales page.
Copy
Of course, you'll also want to include text in your sales page. This marketing copy is usually inserted after the headline and visual element. Some Internet marketers remain fixated on achieving X amount of words in their sales copy, but in reality there is no magic number. However, when writing copy for your sales page, think about the end user and whether or not they will be interested in reading it. If the copy is too long it may lose the attention of your prospective customer. On the flip side, if the copy is too short it may not contain enough information to make the customer feel confident in making a purchase.
Here is where knowing your target audience and their attention span comes into play. If your audience is only interested in reading 200 words, then you should include no more than 200 words. On the other hand, if they are interested in reading a full 1,000 words, then you can write 1,000 words — you get the idea. In the end, focus on the user experience to satisfy the needs of your audience and fine tune the copy from there.
List the Benefits, Not the Features
Either within or underneath your introductory sales page's copy you should include the benefits of your advertised product or service. The golden rule of sales is to list the benefits and not the features. The average consumer doesn't want to hear about the technical specifications and other "features" of a product. Instead, he or she wants to know how the product will benefit his or her life. Think about how your product or service can benefit the consumer and list these benefits on your sales page in an eye-catching, bulleted list for easy, instant accessibility by the reader.
Call-to-Action
No sales page is complete without a call-to-action (CTA). The CTA, as the name suggests, is the button and/or link that visitors must click in order to facilitate the sales process. It doesn't have to be anything fancy, as a basic "click here to buy" link will often suffice.
The CTA should be placed above the fold, meaning that visitors can see and access it without having to scroll, and it should feature eye-catching colors that contrast to the color of your website. A bright red-colored CTA, for instance, tends to work well on websites with a white background — a high-contrast color scheme draws the reader's attention towards the button, thus, promoting a higher conversion rate.
Tip: On a side note, once you have set up your CTA button, be sure to go back and test it to ensure that it's sending visitors to the appropriate page. Leaving out just a single character from the URL could prevent your sales page from generating conversions.
Navigation Links
This is an area in which many marketers mess up when designing their sales page. They assume that it's best to design the sales page like any other webpage, including the standard navigation links to help guide visitors around the rest of the site. While there's nothing wrong with including navigation links in your sales page, they should be kept to a minimum.
The more navigation links you include in your sales page, the greater the chance of a visitor clicking one and exiting your page. This equals lost sales. And there is no guarantee that visitor will return to make a purchase at a later date. So, try to limit the number of navigation links prominently featured on your sales portal, and, instead, place those links somewhere at the bottom of the page.
Trust Signals
Last but not least, include trust signals in your sales page to instill greater confidence in your audience. This may include testimonials from past customers, SSL certificate logos, the Better Business Bureau (BBB) logo, etc. Visitors will often look for these trust signals when determining whether or not to make a purchase.
Have any other tips for creating a sales page that you would like to share with our readers? Let us know in the comments section below!
Summary
Article Name
7 Key Elements for an Effective Sales Page
Description
When creating an effective sales page on your website it is important to keep these seven key elements in mind.
Author