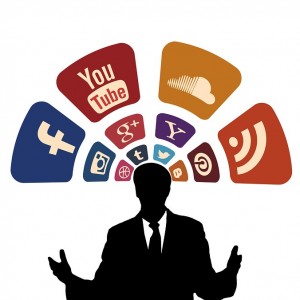 There's no better way to connect with your target audience than by blogging. Blogs offer a more personal and direct platform on which to convey your message. And unlike traditional "static" websites, they are driven by a strong and active community of followers. Take your blog to the next level by using social media to compliment your efforts.
Create a Facebook Fan Page
Being that Facebook is the world's largest and most popular social media network, it's a good idea to promote your blog posts here. Unfortunately, many bloggers make the mistake of using their personal profile for this purpose. Facebook prohibits the use of profiles for commercial purposes, so opting to use your profile for this reason may result in your account being shut down without notice.
If you haven't done so already, create a Fan Page on which to promote your blog posts. Visit https://www.facebook.com/pages/create/, follow the instructions, and you'll have a Fan Page set up and ready to go within minutes. Encourage your friends on your personal page to "like" your Fan Page and to spread the word about your blog.
Promoting Blog Posts on a Facebook Fan Page
There are several different ways to promote new blog posts on a Facebook Fan Page. One of which is to manually add the links as a status update. Upon pasting the URL of your post into the status message box, Facebook will automatically grab an excerpt and image from the post. Followers may then click this box to visit your post. The problem with this method, however, is that you'll need to manually log into your Facebook Fan Page and post the link each time you publish a new blog post. Assuming you publish multiple posts per week (and you should), this can become quite tedious to say the least.
The good news is that you can automate your post-to-Fan-Page promotion using Facebook's Notes Tab. While logged into your Fan Page, click the + icon to add the Notes Tab. Next, click this new tab and choose "Add New Note." This will bring up a new form that's used for adding notes. Instead of adding a note, though, click the Notes icon at the top of the form. From here, you can specify your blog's RSS feed (e.g. yourblog.com/rss or yourblog.com/feed). Add your blog's RSS feed and click Start Importing. It will now pull some of the most recent posts from your blog, adding them to your Fan Page. And anytime you make a new post — and that post is included in your blog's RSS feed — it will be automatically added to your Facebook Page.
What has your experience been using Facebook to promote your blog? Do you have any personal tips? Let us know in the comments section below!
Summary
Article Name
Using Facebook to Promote Your Blog
Description
How to use Facebook, the world's number one social media network, to promote your blog.
Author