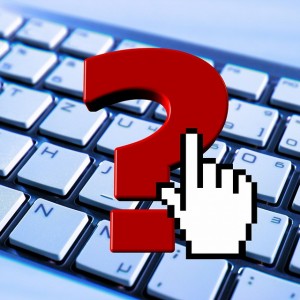 There are several key questions to ask when starting a new blog that will position your blog for success and make it easier to connect with your target audience.
What Will I Blog About?
You can't expect to launch a successful blog without first identifying its core topic. Attempting to create a "general" blog with no single topic is a sure-fire recipe for failure. Opting for a more narrow topic, however, will reduce your competition while creating stronger relevancy with your audience.
Am I Passionate About the Blog's Niche?
Far too many bloggers choose their niche based on its monetary value. In doing so, however, they end up with dry, boring blogs that are difficult to maintain. If you choose a niche that you are passionate about, you'll have an easier time growing and maintaining it. This doesn't necessarily mean that you should overlook its monetary value. Rather, base your blog's niche on both of these factors.
What is My Blog's Domain Name?
Of course, you'll need to choose a domain name for your blog. Even if you choose a hosted blogging platform like WordPress.com or Blogger.com, you'll still need a name for your blog. Ideally, your blog's name should be relevant to its niche, memorable, unique, and brandable. If it lacks any of these elements, you should rethink its name. You can always change your blog's design and other visual elements, but you cannot change its name — not easily, at least.
What Blogging Platform Will I Use?
While blogs can be created using nothing more than Notepad, using a content management system (CMS) can streamline the process of creating and managing blog posts. But with so many different CMS platforms out there, how do you know which one to choose? Well, you really can't go wrong with WordPress, as it's become the world's leading blogging platform. Other blogging platforms to consider include Joomla, Drupal, Tumblr and Blogger.
How Will I Promote My Blog?
You'll need a clear promotional strategy in place to attract followers to your blog. Search engine optimization (SEO) is one such strategy, although some bloggers may want faster, more immediate results, in which case they may use pay-per-click (PPC) marketing and/or social media.
How Will I Monetize My Blog?
While there's no rule stating that you must monetize your blog, doing so can help offset the costs of hosting, domain registrations, software, etc. There are dozens of different ways to monetize a blog, including cost-per-click advertisements such as Google Adsense, selling banner space for ads, selling premium subscriptions, generating newsletter signups, and more. Feel free to experiment with multiple monetization techniques to see what works best for your blog.
Have any other blogging tips that you would like to share with our readers? Let us know in the comments section below!
Summary
Article Name
6 Questions to Ask Before Starting a New Blog
Description
Before beginning a new blog, there are six key questions you should ask yourself about your direction and your potential audience to ensure your blog's success.
Author