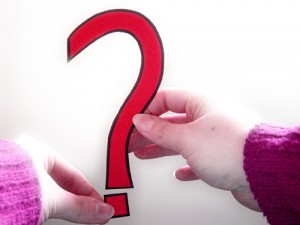 Thinking about starting a new blog? If so, you'll want to choose a niche that's best suited for your goals. Many bloggers make the mistake of creating a generalized blog, covering every topic under the sun. While this tactic may work for large-scale, established brands like Huffington Post, it's a sure-fire recipe for disaster for everyone else. So, how do you choose the right niche for your blog?
Lots of Traffic, Little Competition
A good rule of thumb to follow when choosing a niche for your blog is to choose one with high traffic and low competition. In other words, you want plenty of users to be interested in your blog's topic, but at the same time there should only be a small amount of competing blogs in this niche.
Building a blog around a broad niche may yield lots of traffic; however, it will have loads of competition. A better option is to find a narrow keyword that still has a decent amount of traffic but with minimal competition. Following this simple formula will greatly increase your chances of success when launching a blog.
Look For Inspiration
If you need help choosing a niche, don't be afraid to seek inspiration from other blogs and websites. Just search for some basic keywords related to the topics that you would like to blog about and browse through some of the top blogs. You obviously don't want to copy their ideas, but instead use it as a source of inspiration for your own ideas.
Keyword Research
Keyword research is a critical element in niche selection. If you aren't actively running prospective niche keywords through an online tool like Google's Adwords Keyword Planner, you won't know how much traffic or competition it has. There are dozens of keyword research tools available, some of which are free whereas others are paid. However, nothing is more effective than Google's free-to-use Adwords Keyword Planner Tool.
Don't let the name fool you, you don't have to be an active Adwords advertiser to use Google's Keyword Planner Tool. As long as you have an account (free to create, by the way), you can research keywords via this invaluable tool.
How To Uncover Niches With Adwords Keyword Planner
Log into your Adwords account.
Click on "Search for new keyword and ad group ideas" — tab located at the top of your account page.
Type a keyword in the field labeled "Your product or service."
Click "Get ideas."
Click both the "Ad group ideas" and "Keyword ideas" to find keywords and groups of keywords related to the search.
Remember, look for high-traffic, low-competition keywords.
Hopefully, this will give you a better idea of how to choose a niche for your blog. Above all else, though, choose something that you actually enjoy reading and writing about.
Have any other niche selection tips that you would like to share with our readers? Let us know in the comments section below!
Summary
Article Name
Choosing a Niche For Your Blog
Description
It's best to choose a niche, or a narrower topic, for your blog instead of trying to blog about a broad topic. Read on to learn why and for some tips on how to choose your niche.
Author