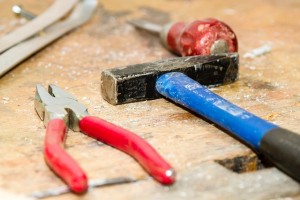 There are dozens of online tools available that can help bloggers write better posts. Maybe you already use some of these tools, but others may surprise you.
Word Counter
We all know the importance of writing blog posts with X amount of words. Depending on your niche and intent, this might be 300 words or it might be 2,000. Regardless, you'll need some way to keep track of how many words you've written. Fortunately, WordPress and most other blogging platforms have built-in word counters. If your platform lacks this feature, you can use Word Counter to check the length of your posts.
Google Webmaster Tools
If you plan on optimizing your blog for higher search rankings (and you should), it's recommended that you use Google Webmaster Tools. Among other things, it allows bloggers and webmasters to check the number of pages indexed by Google, submit XML sitemaps, view search queries, view backlink sources, and disavow bad/spammy links. You can even integrate Google Webmaster Tools into certain blogging platforms via plugins/extensions.
Word2Clean HTML
A lesser-known blogging tool is Word2CleanHTML. Assuming you write your blog posts in an external program like Microsoft Word or OpenOffice Writer before transferring them to your blog, you'll want to strip away certain formatting elements beforehand, which is where Word2CleanHTML comes into play: Just copy and paste your post text into the tool and it will strip away these formatting elements, ensuring your post is "clean" when published.
Title Case
Are you crafting your blog post titles correctly? Many bloggers automatically assume that the first letter of every word in a post title should be capitalized. But the truth is that only the first letter of certain words should be capitalized, while articles should be left lower case. If this sounds too confusing, plug your post titles into Title Case to see what it reveals. This free tool will convert your post titles into the proper title case format. After using Title Case for a couple of times, however, you should learn the fundamental elements of proper title formatting. Until then, keep plugging your post titles into Title Case.
Google Fonts
Tired of using the same fonts in your blog posts? Why not venture into the realm of a more stylish font? Google Fonts has a directory consisting of some 600 different fronts, all of which are completely free to download and use with no strings attached. Once you've found a font that you would like to use on your blog, click the "Use" button to grab the HTML code and paste it into your blog. You can also download the font to your computer by clicking the "Add to" button.
Which online tools do you use for blogging? Let us know in the comments section below!
Summary
Article Name
Best Online Tools for Bloggers
Description
If you're a blogger or webmaster, you can take advantage of some online tools to help you write better posts such as Google Webmaster and Google fonts.
Author