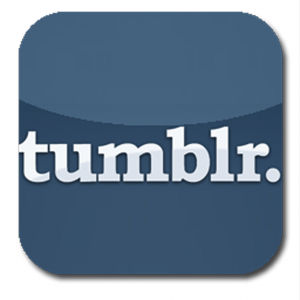 It may not receive the quite the same level of attention as WordPress, but Tumblr remains a versatile and powerful blogging platform.
Ever since Yahoo purchased the blogging service back in 2013 for a cool $1.1 billion, numerous enhancements have been made to improve the platform. If you are thinking of starting a Tumblr blog, we have some tips to set you on the right track for success.
Use a Custom Domain Instead of a Tumblr Subdomain
Rather than blogging on a subdomain of Tumblr.com (e.g. yourblog.tumblr.com), you can use a custom domain of your choosing. To set up a custom domain for your Tumblr blog, log into your domain registrar and configure the A-record to 66.6.44.4, and then point the CNAME record to domains.tumblr.com. After configuring your domain, log into your Tumblr account, choose your blog, and click the pencil icon to the right of the username section and choose "Use a custom domain." You can then specify your custom domain name.
Schedule Posts in Advance
Did you know that you can schedule Tumblr posts to be published at a later date? Rather than logging into your Tumblr blog every day to create new posts, try creating several at once and scheduling them at different posting intervals. To schedule a post, click the downwards-facing arrow next to the "Post" option, followed by "Schedule," and then choose your preferred date. The "Post" button will then change to "Schedule," at which point you can click it to schedule your post.
Include #Hashtags
Twitter isn't the only platform that uses #hashtags. Tumblr has also introduced this feature. Try to get into the habit of including at least three or four relevant #hashtags for each new post you create. #Hashtags can be added at the very bottom of a post. Using this will increase your posts' visibility, allowing users to find them more easily.
Keep 'Em Short
Tumblr is a unique blogging platform in the sense that it's optimized for shorter posts. Many bloggers today are fixated on word count, forcing X amount of words into each post. But Tumblr offers an alternative perspective, encouraging bloggers to produce short, concise posts instead. So, how many words should you aim for when blogging on Tumblr? There's really no specific amount, as it varies depending on the topic, your goals, and your reader demographic. Don't worry too much about word count on Tumblr and instead focus on user engagement and content quality.
Reblog Relevant Content
One of the perks of using Tumblr is the ability to share other bloggers' content on your own blog through a feature called reblogging. When you come across a post that you would like to share on your blog, click the opposite-facing arrows icon, at which point the post should appear in the center of your screen. You can then click the "Reblog" button at the bottom right corner to publish it on your blog.
Have any other Tumblr blogging tips that you would like to share with our readers? Let us know in the comments section below!
Summary
Article Name
5 Tips to Creating a Successful Tumblr Blog
Description
Tumblr is a unique blogging platform in the sense that it's optimized for shorter posts and makes it easy to share other bloggers' posts on your blog. Read on for some tips on Tumblr blogging!
Author