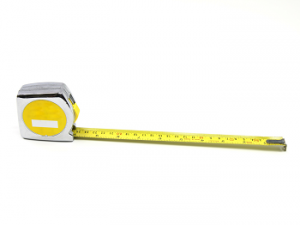 Title and meta descriptions are an essential component of on-site SEO. When optimizing your blog for higher search rankings, you should create unique titles and meta descriptions for each page.
The meta description is used to describe the content of a webpage to search engines — and it's also used when creating search listings — whereas the title tag is generally used by search engines to create a snippet of the page as part of its search listing.
But how long should you make the title and meta descriptions for your blog posts and pages?
Why Title and Description Length is Important
It's important for bloggers to choose the appropriate length for their title and meta descriptions, as this ensures a high rate of visibility. There's only so much space available in the search engines, and if either your title or meta description is too long, it may get cut off. While this isn't necessarily a critical problem, search listings that are cut off don't look appealing to users. Subsequently, this means fewer people will click on your search listings, resulting in less traffic to your blog.
Title Length
According to the search marketing experts at Moz, the optimal length for page titles is 55 or fewer characters (spaces included). Google generally displays the first 50-60 characters of the title tag, depending on the size of the user's device. So as long as you keep your blog's post and page titles under 55 characters, you can expect roughly 95% of them to display properly.
Description Length
Now that you know the proper title length for blog posts and pages, you might be wondering about the meta description length. The description of a search listing is generally longer than the title; therefore, you can include more words and characters in it. The folks at Moz recommend limiting your meta descriptions to no more than 160 characters. Going beyond this limit may result in truncated snippets that are abruptly cut off at the end.
Make Them Unique
The golden rule when creating titles and meta descriptions is to make them unique. Even if two or more posts contain similar content, you should still give them unique titles and descriptions. Doing so will encourage higher search rankings while eliminating problems associated with duplicate content.
Yoast SEO
While you can always count the characters of your post titles and meta descriptions manually, an easier and faster solution is to use a plugin, such as Yoast SEO. After downloading and installing the Yoast SEO Plugin, you'll see a new box at the bottom of the WordPress visual editor in which you can specify titles and meta descriptions. If you go beyond the recommended character length, it will inform you so you can fix it.
Have anything else that you would like to add to this post? Let us know in the comments section below!
Summary
Article Name
Best Title and Description Length for Blog Posts?
Description
By following industry standard practices when creating your page titles and meta descriptions, you'll increase your site's visibility and improve traffic.
Author