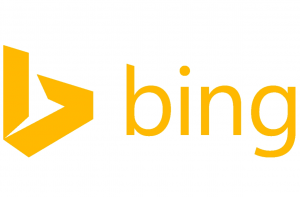 Just weeks after Google altered its search ranking algorithm to increase the mobile rankings for smartphone/tablet-optimized websites, Bing has announced plants to roll out a mobile-friendly update of its own.
The Microsoft-owned and operated search engine announced the upcoming mobile-friendly update in a blog post titled "Our approach to mobile-friendly search." In the post, Bing's Shyam Jayasankar reinforces the fact that mobile Internet usage continues to grow as a "percentage of overall" search queries. Bing initially unveiled plans to push for greater mobile friendliness back in November of last year, and since then it's been weighing the different approaches to achieving this goal.
One such change that's already underway is the tagging of mobile-friendly websites. The next time you perform a Bing search on your smartphone or tablet, pay close attention to sites' descriptions. You'll notice that some of them contain the tag "Mobile-Friendly," which as the name suggests indicates they are compatible on smartphones and tablets. According to Bing, the use of MF tags has improved the overall search quality for mobile users, allowing them to find the information they desire faster and with less effort. But Bing isn't stopping there, as the search engine has additional plans to expand mobile-friendliness in its search results.
As it currently stands, Bing does not use mobile-friendliness as a ranking signal, meaning rankings are not affected by a website's ability to load and function on smartphones and tablets. However, this will soon change, as Bing as expected to follow in Google's footsteps by using it as a ranking signal. Mobile-friendliness in Bing won't hold as much weight as relevance, but it will nonetheless be one of the many signals used to determine where and how a website ranks. So if your blog hasn't taken the plunge to MF, you should make the necessary changes now; otherwise, you could notice a severe drop in rankings on both Google search and Bing.
"Our priority is delivering the best search experience for our customers, and we are committed to evolving Bing search to ensure that we are delivering the most relevant and helpful results," said Shyam Jayasankar of Bing's Mobile Relevance Team. "Mobile-friendly webpages are key to satisfying on-the-go information needs, so it is important to optimize sites for an increasingly mobile user base. We are very interested in hearing your thoughts on mobile friendliness and any feedback you may have on our plans. Join the conversation about mobile ranking – give us your feedback through the Bing Listens portal! Let's go mobile!"
Is your blog mobile-friendly? Let us know in the comments section below!
Summary
Article Name
Bing Expected To Roll Out Mobile-Friendly Update
Description
Bing is following Google's lead by rolling out a mobile-friendly update. One such change that's already underway is the tagging of mobile-friendly websites. Now when you perform a search using Bing on your smartphone, the display results will indicate which sites are mobile-friendly.
Author