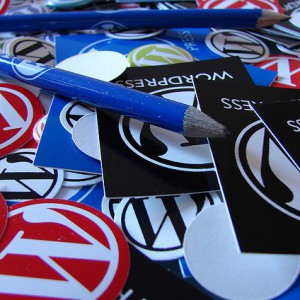 Thinking about launching a new blog? One of the first steps in blogging is to choose your content management system (CMS). From Blogger and Tumblr to WordPress and Joomla, there are dozens of possibilities available. However, WordPress remains the world's most popular blogging software. Here are some of the reasons why:
It's Free
Did I mention WordPress is completely free to download and use? Whether you choose the hosted or self-hosted version, you can launch a WordPress blog for virtually nothing. Granted, there are some premium themes and templates for sale, but these are optional and not required. This is in stark contrast to some of the other content management systems out there, many of which cost a monthly fee to use.
It's Search Engine Friendly
Another reason why you should blog with WordPress is because it's search engine friendly.  If you're looking to generate organic traffic through Google, Bing and Yahoo, you'll want to ensure that your blog is property coded and set up. Thankfully, WordPress is designed to be SEO straight out of the box, meaning you don't have to mess with complicated code just to get your blog to rank.
It's Frequently Updated
You might be wondering why it's important to use a blogging platform that's frequently updated. Well, when developers neglect their software, it creates a serious security risk, placing users' sites at risk for hacking. Hackers often target websites running outdated CMS platforms, simply because they contain vulnerabilities that can be exploited. WordPress is no exception, but the good news is that developers are constantly releasing new versions of the software to improve its functionality while plugging up potential security vulnerabilities.
Plugins and Themes
Arguably, one of the greatest benefits of blogging with WordPress is the ability to use plugins and themes. In case this is your first time hearing about them, let me explain what they are and how they work. Basically a "plugin" is a file or set of files that's designed to add a feature to a WordPress site. You simply download the plugin, upload it to your blog, and activate it from within your dashboard.
Plugins can be used to create XML sitemaps, add new widgets, optimize databases, and pretty much anything else you can think of. A "theme" on the other hand, is an interchangeable template designed specifically for WordPress. Rather than coding and designing your own template, you can download one of the thousands of pre-existing WordPress themes already out there.
Made for Blogging
Most content management systems are designed for standard websites, not blogs. Ever since its inception more than a decade ago, however, WordPress was intended strictly for blogging. This doesn't necessarily mean that it cannot be used for other purposes, but the platform excels when used for blogging purposes.
What are your thoughts on WordPress? Let us know in the comments section below!
Image attribution: https://www.flickr.com/photos/huasonic/3008074711
Summary
Article Name
5 Reasons to Blog with WordPress
Description
WordPress offers so many good reasons to use it for blogging, it's a no-brainer why you should consider it!
Author