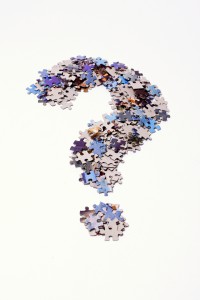 If you're thinking about starting a blog, you probably have some questions you want answered first. In an effort to demystify the process, we're going to reveal some frequently asked questions and answers about blogging.
What Do I Need To Start Blogging?
Blogging is actually easier than most people realize. All you need is a computer with an active Internet connection and the will to succeed. Hosted content management solutions (CMS) like WordPress.com and Blogger eliminate the need for a dedicated domain name and web host. Just sign up for an account and create your own blog!
Can I Make Money Blogging?
Sure you can! Like all money-making ventures, however, it requires hard work, patience, and dedication. You can't expect a week-old blog to automatically generate revenue. You must constantly update it with new content, develop a strong following/readership base, and then choose some way to monetize it (e.g., Adsense, banner ads, affiliate programs, etc.). Only then will you be able to generate any sizable amount of revenue from your blog.
How Often Should I Publish New Posts?
There's really no easy answer to this question, as it depends on your blog's niche, the competition, and what you are trying to achieve. Some high-traffic blogs have multiple posts published per day, whereas other publish new posts just once or twice a week. A good rule of thumb is to publish at least one post per week to keep readers interested and engaged.
I'm Not a Good Writer. Can I Still Blog?
Of course, you can still blog. Even if you aren't the best writer on the planet, your skills will gradually improve over time. Just remember to craft your blog posts in a personal manner, talking directly to your readers so there's a connection in place.
What's The Most Popular Blogging Platform?
Hands down, WordPress is the world's most popular and widely used blogging platform. Some estimates suggest that it powers nearly half of the top 1,000 websites, attesting to its popularity. WordPress is completely free to use for both personal and commercial purposes. However, some premium themes and plugins may cost extra.
Do I Need Coding Experience?
While coding knowledge and experience is certainly helpful, it's by no means a prerequisite for blogging. As long as you have a general understanding of how your CMS works, you can create a brilliant, fully functioning blog without ever touching the HTML.
Have any other blogging questions you want answered? Drop them in the comments section below!
Summary
Article Name
Frequently Asked Questions (FAQ) About Blogging
Description
Thinking about starting a blog but aren't sure how to proceed? Read on for some common questions and answers about blogging.
Author