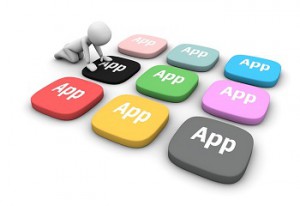 With Automattic having releasing the WordPress app for Apple's OS X, it was only a matter of time before a Windows version was released. Well, it appears that time has come, because the developer behind the world's most popular blogging platform has announced the release of a Windows version of its app.
The new app seeks to streamline the process of creating and editing blog posts straight from your Windows desktop. Up until now, WordPress.com bloggers were forced to either log into their blogs to create new posts, which some users complained as being tedious.
No Need For a Web Browser with this WordPress App
Using Automattic's new app, however, bloggers can create fully functional posts without ever having to fire up their web browser.
It's important to note that this app is designed for use with WordPress.com — the hosted version of the content management system (CMS). WordPress has two different versions that are available to users, including the hosted version found at WordPress.com and the self-hosted version found at WordPress.org. The hosted version has limited functionality, but some users prefer it because of its ease of use and low cost.
Jetpack Plugin
The good news is that you can still use the app with self-hosted WordPress, assuming you have the Jetpack plugin installed and activated. Just click the link, download the Jetpack plugin, and upload it to your blog's plugin directory. Once uploaded, log into your blog and activate the plugin. Congratulations, you can now use manage your blog straight from Windows!
So, what is the new WordPress.com app for Windows capable of doing? The new app looks almost identical to the actual in-browser WordPress dashboard. It reflects the platform's new interface, which was updated in November to include a new layout and several new features. Bloggers can manage multiple blogs from the app, add new themes, analyze their traffic and other stats, create and publish posts, moderate comments and more.
"Now you can manage your sites, write and publish, and even customize your site and view stats from a dedicated app in your Windows Start Menu. Use it for your sites on WordPress.com, as well as for self-hosted WordPress sites. (For the latter, you'll just need to have the Jetpack plugin installed to connect your site.)," wrote Automattic when announcing the new WordPress.com app for Windows. "And just like the rest of WordPress.com, the new Windows app is simple, seamless, and blazingly fast."
You can download the new WordPress app for windows by visiting http://desktop.wordpress.com/. Oh, and in case you are a blogger who prefers Linux, you'll be glad to hear that Automattic is currently working on a Linux OS version of the WordPress app.
What do you think of the new WordPress.com app for Windows? Let us know in the comments section below!
Summary
Article Name
WordPress App Launches for Windows
Description
A new WordPress app streamlines the process of creating and editing blog posts straight from your Windows desktop.
Author