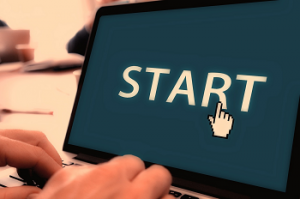 So you're thinking about starting a blog? Whether it's for commercial or recreational purposes (or both), you'll find that blogging is a fun and rewarding experience that allows you to share your thoughts with readers. And if you do it right, people will begin to remember who you and what you write about, following your blog to catch future updates.
What to Blog About
One of the first steps in getting started as a blogger is to decide what you want to blog about. This is arguably the single most important step, simply because it will dictate your blog topics. Choosing a niche that doesn't interest you is a recipe for disaster, as you won't have the natural drive and determination to publish new content on a regular basis. Your blog's niche should be relevant to your interest; have a high number of searches; and minimal competition.
If you are having trouble choosing a niche for your blog, use Google's Adwords Keyword Planner tool to uncover some potential ideas.
Blogging Platform
Next, you'll want to choose a platform for your blog. Many people are surprised to learn that blogs can be created in Notepad or Microsoft Word, simply by writing out the HTML code and saving it as an HTML document. Word even has a built-in blogging feature making it even easier.
However, it's far more effective to use a blogging platform like WordPress, Joomla or Drupal. Also known as content management systems (CMS), these platforms are designed to streamline the creation and handling of content on a website. WordPress, for instance, is one of the most popular blogging CMS, powering tens of millions of blogs and websites. It's completely free to use (premium plugins and themes cost extra), and offers tons of blogger-friendly features like multiple authors, post scheduling, commenting, etc.
Register a Domain Name
Let me first start off by saying that a dedicated domain name is not required for starting a blog. You can create a blog on either Blogger.com or WordPress.com as a subdomain (e.g. yourblog.wordpress.com or yourblog.blogger.com). However, opting to use your own domain will make your blog look more professional in the eyes of visitors and the search engines. So, which domain name should you use? It really depends on your blog's niche. Ideally, you should choose a domain name that's relevant to your blog's niche, easy to remember, and brandable. You want people to immediately associate the name with your blog, as this will prove useful in driving traffic to it.
What Now?
Getting your blog up and running is only half the battle. Once launched, you need to get into the habit of publishing fresh, new content on a regular basis; otherwise, people won't follow your blog. However, instead of focusing on quantity, feeling like you have to post several times per week, focus on quality. You'll hear post three times per week, or every other day or whatever — if you don't have anything relevant and interesting to write about, wait a day or two until you're inspired by something you read, hear about, or comes to you.
What Not to Do
Don't assume just because you want to write about a topic, readers are going to want to read about it.  You have to offer your readers something of value, some information or content that they find interesting, useful, entertaining or somehow improves their personal or professional lives.
Have any blogging tips that you would like to share with our readers? Let us know in the comments section below!
Summary
Article Name
Getting Started as a Blogger: What You Should Know
Description
New to blogging? Here's a few pointers on how to get started.
Author