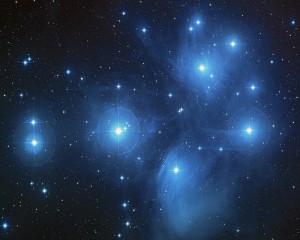 Content is the single most important element when determining the success of a blog. It's the force that drives visitors, giving them a reason to return in the future. Google even confirmed this belief by telling webmasters to, "Provide high-quality content on your pages, especially your homepage. This is the single most important thing to do. If your pages contain useful information, their content will attract many visitors and entice webmasters to link to your site."
But many bloggers, especially newcomers to the blogging scene, struggle to produce high-quality content. They assume it's OK to churn out a generic page with the same rehashed content found on other sites, only to discover that neither visitors nor search engines are reading it. So, what's the secret to writing stellar blog content?
Write With The End User In Mind
Don't make the mistake of writing content for search engines. Sure, Google, Bing, Yahoo and other search engines are constantly scanning websites to determine where and how to rank them, but this doesn't mean you should fill your content with keywords for the sole purpose of manipulating the search results. In the past, using a specific "keyword density" may have helped, but all of the major search engines have since updated their ranking algorithm to prevent this type of manipulative behavior. Now, they place a greater emphasis on user engagement, which is why it's important for bloggers to write with the end user in mind, not the search engines.
Quality Over Quantity
Another helpful tip to improve your blog posts is to focus on quality over quantity. Instead of writing half a dozen mediocre-quality posts, for instance, perhaps you can write just one or two posts of exceptional quality. Granted, you may have to spend a little more time and effort into writing this "super post," but it the extra work will prove well worth it in the long run. Both visitors and search engines will take notice, at which point you'll reap the benefits of more traffic and higher search rankings. It's a win-win situation across the board.
Don't Create a Wall of Text
What is a wall of text? It's exactly what it sounds like: a blog post (or web article) containing nothing more than line after line of unbroken text. The human brain is hardwired to read by scanning sections of text rather than reading word for word, left to right. Many visitors will actually leave a blog or website if it contains a wall of text, so try to include elements like subheadings, bold text, italics, links, bullet lists, numbered lists and images to break it up.
Choose Compelling Topics
The right the topics can make a world of difference in the overall quality of your blog posts. Think about who's going to be reading your post, and try to cover topics to which this audience can relate. If you need help choosing topics for your blog, try using Topsy.
Have any other content writing tips that you would like to share with our readers? Let us know in the comments section below!
Summary
Article Name
Tops Tips To Writing Stellar Blog Content
Description
Most bloggers continually struggle to attract visitors and rank high in search engine results. Improve your blog's chances by creating high quality content - read on for some tips.
Author