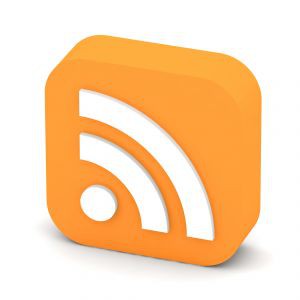 WordPress is arguably the most powerful and versatile blogging platform on the planet. Along with its clean, easy-to-use interface, it features tens of thousands of "plugins" and "themes" to streamline the process of creating and managing a blog. But when you're busy setting WordPress, you might forget to adjust the RSS settings.
What Is RSS?
RSS, or Really Simple Syndication, is a universal XML format for displaying a website's content. Visitors can subscribe to a blog's RSS by submitting the blog's URL into their RSS reader. So instead of having to visit the blog every time a new post is published, the visitor can read his or her RSS reader. Granted, RSS doesn't include video or images — only text and links — it's still a convenient alternative to manually visiting all of your favorite websites and blogs.
Why The Default WordPress RSS are Frowned Upon
By default, WordPress displays the entire post or page content in the RSS feed. If you publish an in-depth post, the visitor can read it all from the comfort of his or her RSS reader. Why is this a problem? Well, for starters it discourages visitors from returning to your blog. Assuming they can read your content using an RSS reader, there's really no point in visiting your site. You may notice your traffic slowly declining, as well as the percentage of returning visitors dropping.
Another problem associated with the default RSS settings of WordPress is the potential for duplicate content. There are hundreds of websites that scrape and publish RSS content, usually without the original owner's consent. If a website publishes your entire blog post, Google may index it instead of your actual post URL. You may search for the post name in Google, only to discover that some RSS aggregator site is ranking for it.
How To Fix It
The good news is that you can easily fix WordPress' RSS issue by tweaking your settings. While logged into your blog, access Settings > Reading > and choose "Summary" for the option labeled "For each summary in a feed, display." This tells WordPress to display an excerpt of your posts instead of the full content. Even if another website publishes your RSS feed, it will only show a small portion of it, leaving the rest available for view on your site.
Did this tutorial work for you? Let us know in the comments section below!