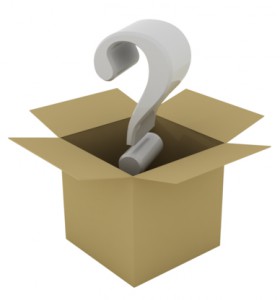 One of the perks of using WordPress as your blogging platform is the wide variety of free and paid templates (known as themes) it offers. Rather than attempting to hard-code a new design from scratch, you can simply download and activate your preferred theme. This allows bloggers to instantly change the look and function of their blog without messing with code. But with tens of thousands of different themes available, how  do you know which one to choose?
Free or Premium?
The allure of a free theme may sound enticing, but it's usually best to spend the extra money and invest in a premium theme. The problem with free WordPress themes is that many of them are poorly coded. Even if it looks fine, users may experience broken elements, design errors, and long load times. Premium themes, on the other hand, are typically developed with greater attention to detail, allowing for a better user experience.
Updates
You'll also want to consider the frequency of updates when choosing a WordPress theme. Each time WordPress is updated to a new version, it can break certain themes. As long as the developer makes the necessary changes with the theme, however, it will remain functional. The good news is that most premium themes are updated regularly. Free themes, on the other hand, aren't.
Mobile Compatibility
We've talked about this before on our blog, but it's worth mentioning again that now more people use smartphones and other mobile devices to access the Internet than desktops. If you're looking to capture a piece of this traffic (which you should), choose a mobile-friendly theme. Responsive themes are the best all-around choice, as they feature proportion-based grids and CSS3 media queries to create a universal design that functions the same across all devices.
Terms of Service
Don't forget to read the terms of service when choosing a theme. Some bloggers assume they are free to do whatever they want after purchasing a theme. However, many themes are sold with limited licenses, restricting their use. For instance, some themes may only be used for personal (not commercial) purposes, whereas others may only be used on a single domain.
Have any other tips that you would like to share with our readers? Let us know in the comments section below!
Summary
Article Name
Choosing a WordPress Theme
Description
With tens of thousands of different WordPress themes available, how do you know which one to choose? Some themes offer more benefits such as regular updates, better functionality and mobile-friendly design.
Author