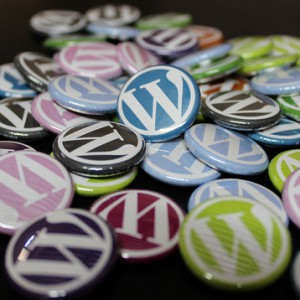 WordPress is often touted as being the most popular and powerful blogging platform on the web. Of course, there's a good reason for this: the free-to-use CMS is loaded with blogger-friendly features, such as built-in commenting, support for multiple authors, tags, and more.
But that doesn't necessarily mean that it can't be used to build standard websites. On the contrary, many webmasters still use WordPress for building standard, non-blog websites.
Static Page vs Dynamic Posts
If you're looking to use WordPress to build a standard website instead of a blog, you should first switch the homepage from dynamic posts to a static page. Blogs are typically characterized by a "feed" of their latest and/or most popular posts on the homepage. Each time a blog publishes a new post, the post appears at the top of the homepage in the feed. To change this, you must create a new page in WordPress and then set it as your homepage.
Once you've created the page that you wish to use as your homepage, go to Settings > Reading > and select "Static page" next to the option titled "Front page displays." You may then select the new page from the drop-down menu, at which point your site's homepage should now display it instead of the post feed.
Choose Your Widgets Wisely
Another essential step in creating a standard website with WordPress is to choose the right widgets. Most blogs display widgets like categories, tags, recent posts, recent comments, and blogroll links in their sidebar. It's a good idea to avoid using these on your website. Instead, structure your sidebar with other widgets like custom pages and custom links. This will allow you to structure your website in a way that doesn't resemble a blog.
Use the Right Theme
Your choice of theme will also play a role in whether or not your site looks like a blog. Certain themes, especially those that come default with WordPress, are tailored to look like blogs, containing all of the characteristic blog elements. But there are plenty of other themes which do not resemble blogs, some of which are free whereas others are paid. Choose a theme that looks more like a standard website template instead of a blog design.
You can search for new themes via the WordPress Directory here. However, there are dozens of other sources and marketplaces for WordPress themes.
The line between a blog and website has become narrower and narrower over the years. While WordPress was originally designed specifically for blogs, it has since evolved into something much greater. You can now use the platform to create brilliant, fully functional websites without all of the normal blog elements. Just follow the tips outlined below to get started on the right track.
Have any other WordPress tips that you would like to share with our readers? Let us know in the comments section below!
Image attribution: https://www.flickr.com/photos/gounder/
Summary
Article Name
Make WordPress Look Like a Regular Website
Description
While most think of WordPress as a blogging only platform, it can easily be used to create non-blogging websites too. Here are some tips.
Author