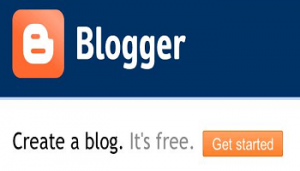 So, you want to start blogging? The first step in launching a blog is to choose a content management system (CMS). While WordPress is hands-down the most popular blogging platform, powering an estimated 25% of the entire Internet, there are other platforms out there as well, including Google's own Blogger.
In this post, we're going to reveal some of the benefits of using Google's blogging platform.
Blogger Is Free
You can create your own blog (or a standard website for that matter) on Blogger without spending a dime. Granted, Google offers premium memberships that include extra perks, but these are completely optional and are not required to start a blog. So if you're looking for a low-cost blogging platform, you should check out Blogger.
Of course, there are other benefits to using Blogger…
SEO Power
Because Blogger is owned and operated by Google, it's safe to assume that websites and blogs built on this platform will have an easier time ranking. Google is typically biased towards its own products and services. This is why you'll often see YouTube videos listed in the search results instead of Vimeo or DailyMotion videos. Building a blog on Blogger isn't going to guarantee a top ranking for your target keywords, but you can rest assured knowing that Google will pay extra attention to your site, which should in turn encourage higher search rankings.
No Downtime
Well, let me rephrase that: you shouldn't experience much, if any, downtime when blogging on Google's Blogger platform. Much like the hosted version of WordPress, user blogs are maintained on Google's servers. This means you don't have to worry about your web host's server going down and rendering your blog inactive. Google does a pretty good job at keeping its server up and running, allowing you to focus your attention elsewhere, such as crafting compelling new posts for your blog.
Templates
Although its selection pales in comparison to WordPress' themes, Blogger still has a decent number of templates from which to choose. Instead of having to hard-code your own template from scratch, you can simply download and activate a pre-made template. Other websites also offer Blogger templates, so be sure to look around to find the perfect one for your blog. With a little bit of searching, you'll find a template that matches your blog's theme and goals.
HTTPS Coming Soon
Security should be paramount for all bloggers. If your blog falls into the hands of a nefarious individual, it could be used to spam your target audience. Thankfully, Google has announced that it will soon offer HTTPS encryption for its Blogger platform.
"Today we're expanding on the HTTPS Everywhere mission and beginning an initial rollout of HTTPS support for Blogspot. HTTPS is a cornerstone of internet security as it provides several important benefits," wrote Google in the announcement.
What are your thoughts on Google's Blogger platform? Let us know in the comments section below!
Summary
Article Name
Benefits of Using Google's 'Blogger' Platform
Description
While WordPress is the most popular blogging platform, Google's Blogger shouldn't be overlooked. It has some features and benefits worth considering, such as SEO.
Author