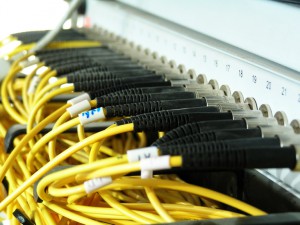 As the saying goes, hope for the best but prepare for the worst, holds true when blogging. Hopefully nothing will happen to the server on which your blog is stored, but if it does you should have a copy of your data ready to get it back online. Failure to routinely backup your blog is a serious mistake that can cause you a world of trouble later down the road.
Backing up traditional static websites is relatively easy. All you need to do is connect to your web host using a file transfer protocol (FTP) program and download your files. If you ever need to restore a static website, you simply upload the files to your web host and voila, your site is back online. Unfortunately, performing backups on a WordPress blog is a bit more technical due to the fact that it uses databases.
Two different options are available for creating a backup copy of a WordPress blog. The first option is to use one of the many plugins available. You can search the plugin library for "backup" to reveal dozens of different backup plugins. WP Backup is one such plugin, which as the name suggests, will create automatic backups of your WordPress blog. Using a plugin like WP Backup is the easiest solution to backing up your files. A second option, however, is to manually download the files and database yourself.
If you plan on manually creating a backup of your WordPress blog, you'll first need to download the files from your web host — similar to the method mentioned above. This is done by connecting to your web host with an FTP program, locating the root domain folder for your blog, and downloading it. It's important to note that you'll need more than just the files here to create a proper backup. Because WordPress stores data within a database, you'll also need a copy of the database.
To download a copy of your blog's database, you'll need to log into the back-end control panel (usually done by visiting yoursite.com/cpanel). Next, click on the icon titled "pHpMyAdmin" and select the database associated with your blog. You should then be able to download it by clicking the export button. Once you've downloaded both the core files and database, you have a complete backup of your WordPress blog!
Did this tutorial work for you? Let us know in the comments section below!
Summary
Article Name
How To Backup a WordPress Blog
Description
If you're not regularly backing up your blog, you're risking losing your data. Don't rely on your blog hosting site to back up your data - best to do it yourself either automatically with a plugin or manually. Read on to learn how to backup your WordPress blog.
Author