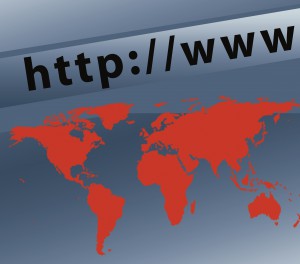 Thinking about launching a blog to use in conjunction with your primary website? Unless you want to register a separate domain name, you'll have to choose between a subdomain or a subdirectory. While both methods can be used to create fully functional blogs, there are some key differences between the two that shouldn't go unnoticed.
What's The Difference?
The primary difference between a subdomain and subdirectory is the way in which the URLs are created. Blogs created as a subdomain feature URLs that are prefixed to the parent domain. If we created a separate blog as a subdomain on our site, for instance, the URL would be http://www.blog.whyistartedablog.com. Blogs created as a subdirectory, on the other hand, feature URLs that are attached to the end of the parent domain, such as http://www.whyistartedablog.com/blog.
According to SEOMoz.com, search engines use "different metrics" for indexing and ranking subdomains and subdirectories. "Since search engines keep different metrics for domains than they do subdomains, it is recommended that webmasters place link-worthy content like blogs in subfolders rather than subdomains," wrote SEOMoz.com. According to Rand Fishkin, an internal test revealed a ranking boost when moving a subdomain of SEOMoz.com to a subdirectory.
Of course, you should use caution anytime you move a website to a new URL, as it can create conflicts with internal and external links. Any off-site backlinks that you've created should be updated (if possible), pointing to the new subdirectory URL. It's also recommended that you use a permanent redirect to guide visitors and search engines to the new URL.
Video: Should I structure my site using subdomains or subdirectories?

In the video above, Google's Webspam team leader Matt Cutts answers the age-old question  of whether you should structure a site using subdomains or subdirectories. You can click on the video to watch Cutts' response, but he basically says that it really doesn't matter. What DOES matter is content. Rather than worrying about which structure is the best in terms of search engine optimization (SEO), choose the one that's most convenient for your needs. And as long as you deliver high-quality content that visitors actually want to read, search engines will view your blog in a positive light.
Do you prefer a subdomain or subdirectory for your blog? Let us know in the comments section below!
Summary
Article Name
Subdomain vs Subdirectory For a Blog
Description
The primary difference between a subdomain and subdirectory is the way in which the URLs are created. Some believe blogs placed in subdirectories achieve a higher search engine ranking, but it really boils down to the quality of your content.
Author