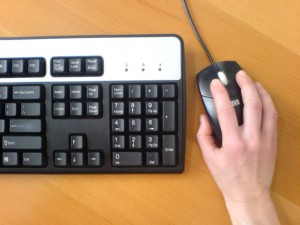 Google is expected to roll out a major change to its search ranking algorithm on April 21, 2015. The update, dubbed "Mobilegeddon" by some, will focus on improving the quality of Google's index by raising the rankings for mobile-friendly websites (hence the name). Google has taken a keen interest in mobile compatibility lately, encouraging websites to update their websites and blogs so they are compatible for smartphone users. To better prepare webmasters for the upcoming Mobilegeddon, Google has published a guide on common mobile mistakes.
The Mountain View company first tweeted the guide on March 20, revealing a "curated" list of mobile mistakes. Even if you think your website or blog is mobile-friendly, it could suffer from one or more of the mistakes listed in Google's guide. And it only takes a single mix-up to prevent mobile users from being able to access and/or use your website. This is why it's a good idea for webmasters and bloggers to familiarize themselves with this list.
So, what types of mistakes are cited in Google's guide? You can read through the complete list, but we've compiled an overview of them below.
Blocked JavaScript, CSS and image files — it's not uncommon for webmasters to block these elements for mobile users, which prevents search engines from crawling their website. Granted, this won't necessarily produce a negative experience for mobile users, but it can have devastating implications on your site's search ranking.
Unplayable media — you'll want to make sure all videos on your website are playable on mobile devices. For instance, most desktop users have Adobe Flash Player installed on their web browser, but Flash is typically blocked on smartphones and tablets.
Faulty redirects — if you have a separate domain for mobile users, you'll need to properly redirect each and every desktop page to the appropriate mobile page for such users.
Mobile 404 pages — why shouldn't you use a mobile-only 404 error page? Assuming you redirect mobile users to the appropriate page, you shouldn't need a mobile 404 page.
Irrelevant cross-linking — this involves interlinking pages from a traditional desktop domain to a mobile version and vise-versa.
Slow mobile pages — this last mistake is pretty self-explanatory. Ensure your site loads within a reasonable amount of time for mobile users.
Have you taken steps to create a mobile-friendly blog? Let us know in the comments section below!
Summary
Article Name
Google Publishes SEO Advice For April 21 Deadline
Description
Google is expected to roll out a major change to its search ranking algorithm on April 21, 2015. The update, dubbed "Mobilegeddon" by some, will focus on improving the quality of Google's index by raising the rankings for mobile-friendly websites
Author