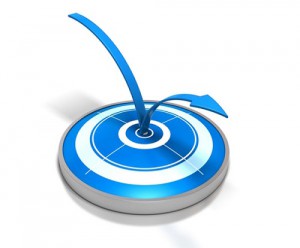 When you're busy analyzing key performance indicators (KPI) for your blog like unique visitors, returning visitors, average time spent on site, etc., it's easy to overlook the bounce rate. However, a high bounce rate is a sign of an underlying problem, and unless that problem is fixed, you won't be able to gain any real traction with your readers. So, what steps can you take to lower your blog's bounce rate?
Bounce Rate Defined
Let's first go over the basic definition of bounce rate, as some people are hearing about it for the first time. The term "bounce rate" is defined as the percentage of a website or webpage's visitors who exit (or bounce) without clicking through to a second page on the site. A bounce can be triggered when a visitor clicks the back button in their web browser, closes their web browser, times out, or clicks an external link.
YARPP
The Yet Another Related Post Plugin (YARPP) is a highly effective tool to lower your blog's bounce rate. As the name suggests, it's designed to display links to related posts at the bottom of your posts. How can this reduce your blog's bounce rate? By showing relevant post links, you'll encourage readers to check out some of your other posts. Assuming they click at least one of the links, they won't be counted as a bounce. YARPP is a free-to-download plugin that's compatible with WordPress blogs.
Navigation
Pay close attention to your blog's navigation structure. Are visitors forced to click through several confusing category links to find specific posts or pages? Poor navigation such as this can have a significant impact on a blog's bounce rate, encouraging users to leave rather than access additional pages. Make your blog's navigation links are large, bold and easy to see, using the appropriate anchor text to guide users through the content.
Limit External Links
Don't get me wrong, adding external links is a great way to enhance your blog posts with content that's helpful to readers. However, you should limit the amount of external links used in your posts, as too many may increase your bounce rate. You have to remember that each time a reader clicks on an external link, they are leaving your blog. Assuming this reader didn't visit another page on your blog, such exits will count as a bounce. You can reduce this a bit by setting your external links to open in a new tab, so at least the visitor will still see your page in its own tab and can easily come back to it after reviewing the external link.
Use Tags
There's reason why WordPress is built with a tag system: because it works! Adding relevant tags to your blog posts helps users find specific content. Rather than rummaging through several months worth of posts, users can simply search the tags. Best of all, displaying the tag cloud on your blog will naturally lower its bounce rate. If a visitor reads a blog post and clicks on a link in the tag cloud, he or she won't be counted as a bounce.
What's your blog's bounce rate? Let us know in the comments section below!
Summary
Article Name
How To Lower Your Blog's Bounce Rate
Description
High bounce rates can hurt your search engine rankings - read on for some tips to improve your bounce rate.
Author