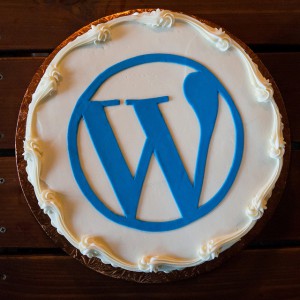 Good news WordPress.com bloggers: the popular hosted blogging platform recently introduced a new visual editor.
Developers released the new visual editor last month, introducing several features and performance improvements to the millions of bloggers who use the platform. It's important to note, however, that the update was limited strictly to the hosted version of WordPress, which is found on WordPress.com. If your blog runs the self-hosted version, found at WordPress.org, you won't see the new visual editor.
It's Faster
So, what kind of changes were made to the WordPress.com visual editor? You can check out the post here for a complete list of changes. Among the most notable changes, however, is speed. WordPress.com has always been fast, but it's even faster thanks to the new visual editor. The new visual editor is incredibly intuitive and responsive, triggering commands from the moment you click a button.
It's Mobile Friendly
WordPress has also placed an emphasis on mobile compatibility with the new update. Of course, there's a good reason for this: more people now access the Internet on their smartphones and mobile devices than desktops. Developers have acknowledged the importance of mobile compatibility, which is why they've made the new WordPress.com mobile friendly.
Drag and Drop Files
With the new WordPress.com visual editor, bloggers can drag and drop photos, videos, and documents directly into their posts. This eliminates the need to use the media uploader; thereby, streamlining the process of adding media to a blog post.
Post Calendar Scheduling
Yep, the new WordPress.com visual editor features a convenience calendar for scheduling posts and pages. Of course, WordPress has offered post and page scheduling for years. Up until now, though, bloggers were forced to select their dates without the use of an integrated calendar. With the calendar introduced in this latest update, bloggers will have an easier time finding their desired scheduling dates.
Tags, Categories and Sharing Tools
According to the company's blog post, the new WordPress.com visual editor has improved tags, categories and sharing tools. We're not sure how exactly these tools will be used, but it's a highlighted feature made by developers.
"From parents and poets to journalists and politicians, WordPress.com's publishing tools allow people to make their voices heard," wrote WordPress.com developer Kat Hagen in a blog post announcing the newly remade visual editor. "We have heard your excellent feedback on our interim editor and today, we're excited to introduce our new editor: a faster, cleaner, and more streamlined way to create posts and pages, and share, promote, and manage content across all your WordPress sites."
Head over to WordPress.com to check out the new changes.
Have you tried the new WordPress.com visual editor? Let us know what you think in the comments section below!
Image attribution: https://www.flickr.com/photos/ahockley/
Summary
Article Name
WordPress.com Receives New Visual Editor
Description
If you use the hosted version on WordPress.com, you'll likely love the new visual editor - it's faster, allows for drag-and-drop, and includes an easier post scheduling feature.
Author