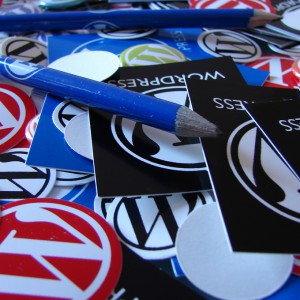 The world's most popular blogging platform and content management system (CMS) WordPress just received a major facelift.
WordPress 4.4 – New Features
Earlier this month, developers released WordPress 4.4, introducing a new theme, along with numerous features, improvements, and bug features. Whether you currently use WordPress or are thinking about using it, you should take note of the recent changes made to version 4.4.
Dubbed "Clifford," in remembrance of the late jazz musician Clifford Brown, WordPress 4.4 places an emphasis on speed and responsiveness.
Twenty Sixteen Theme
Among the most notable changes made in the new version is the introduction of a new theme, Twenty Sixteen.
WordPress described its new Twenty Sixteen theme as being "a modern take on a classic blog design," adding that it was "built to look great on any device. A fluid grid design, flexible header, fun color schemes, and more, will all make your content shine."
All new installations of WordPress will automatically come with the Twenty Sixteen theme, although users are free to select a different theme if they wish from within the Appearance > Themes section of their blog or website.

Being that Twenty Sixteen is a responsive theme, it's naturally compatible on both desktop and mobile devices.
Responsive themes such as Twenty Sixteen are designed using a combination of CSS3 media queries and proportion-based grids, allowing them to adjust automatically based on the device on which they are being viewed. So whether a user is accessing it on a desktop, laptop, smartphone or tablet, the new WordPress theme will automatically adjust to create the best possible viewing and navigating experience.
Images in WordPress 4.4
Of course, WordPress 4.4 has other changes worth noting, as well, including responsive images. As noted by VentureBeat, WordPress is now "smarter at displaying appropriate images sizes on any device." This eliminates the need for bloggers and webmasters to optimize their images for specific devices, as WordPress 4.4 does it for you.
REST API Infrastructure
Additionally, the REST API infrastructure has been integrated directly into the core of WordPress, which should in turn make it easier for developers to build APIs on WordPress. The platform's Terms also now support metadata. Other changes include improvements to comment query, such as cache handling for faster comments, and enhancements to Term, comment and network objects.
You can download WordPress 4.4 by visiting https://wordpress.org/download/, or by using the update feature within your site's dashboard. As with any many update, though, it's recommended that you backup your original files before attempting to download and install 4.4.
Oh and in case you were wondering, developers are already working on WordPress 4.5, which is expected to be released sometime in 2016. An exact launch has yet to be announced.
What do you think of the new WordPress? Let us know in the comments section below!
Image attribution: https://www.flickr.com/photos/huasonic/
Summary
Article Name
Description
WordPress 4.4 is here, with a new responsive theme, Twenty Sixteen, automatically included. The update makes a better experience for users on mobile devices.
Author