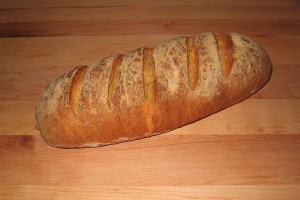 Breadcrumb navigation is a great way to structure your WordPress site or blog in a more user-friendly manner. And when users have a better experience, it tends to yield more sales and conversions, which is something from which we can all benefit. So, how exactly do you set up breadcrumb navigation on WordPress?
Breadcrumbs: The Basics

Before we start, let's go over the basics of breadcrumb navigation, as some people are likely hearing about for the first time. The term "breadcrumbs," when used in the context of building and designing websites, refers to a multilevel hierarchy of navigation links in which links to top-level category pages are displayed. Clicking these links will expand the lower level pages, and clicking those links will expand an even deeper level of pages (assuming they exist).
Here's an example of how an automobile site's breadcrumbs may look: Home > Articles > Maintenance > How To Change Your Oil. Of course, this is just one example of how a typical breadcrumb-style navigation will look. The exact links will vary depending on the site and its content.
WordPress Plugins For Breadcrumbs
You have several different choices available when creating breadcrumb links in WordPress, but most of them fall under one of two different categories: you can manually build the breadcrumb links yourself, or you can use a third-party plugin to do the job for you. It should come as no surprise that the latter of the two is the easiest, which is why it's recommended for beginners.
So, what's the best breadcrumb navigation plugin to use? You really can't go wrong with Yoast's SEO plugin, as it sports a wide variety of features and tools, only one of which is the use of breadcrumbs. Other goodies included in this free-to-use plugin are custom META tags, content analysis, duplicate content checker, XML sitemap generator and more. Once you've download the plugin, upload it from your computer to your WordPress site's plugin directory, at which point you can activate it within your WordPress dashboard. For step-by-step instructions on how to use Yoast's breadcrumb feature, check out https://yoast.com/wordpress/plugins/breadcrumbs/.
If for whatever reason you don't like Yoast (hard to believe considering its widespread use and popularity), try the Breadcrumb NavXT plugin. Boasting a 4.7 out of 5 star rating with more 300,000 installs, you can rest assured knowing it's the real deal.
Do you use breadcrumb navigation? Let us know what you think in the comments section below!
Summary
Article Name
How To Set Up Breadcrumb Navigation In WordPress
Description
If you're not using "breadcrumb" navigation on your site, you should reconsider because you'll provide a better user experience. You have some options, including easy WordPress plugins.
Author