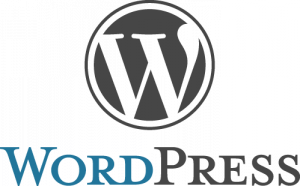 WordPress is constantly releasing new updates to improve its software. As soon as version 4.2 was released, the company's team of coders and engineers immediately began work on a new version. So, what kind of changes can you expect to see in WordPress 4.3?
Stronger Passwords
Cybersecurity has become a top priority for WordPress, and for good reason: sites built using this platform are often the target of hackers. WordPress 4.3, however, aims to improve the security of WordPress sites by enhancing the password "strength meter," while also giving users the ability to have WordPress generate a password for them. This may seem like a small improvement, but it should have a profound effect on the overall security of WordPress sites.
Better Mobile Support
Granted, WordPress 4.2 is already supported by most mobile web browsers and devices. However, the upcoming 4.3 update will improve the platform's functionality on smartphones and tablets by focusing on the network admin — the page on which WordPress is managed during multi-site mode. Long story short, this should improve performance and accessibility on mobile browsers, allowing users to add and edit posts straight from their mobile device.
Customize Menus Within Theme Options
With WordPress 4.3, users can customize their site's menu from within the theme options. Normally, this option is only available through the admin dashboard, but WordPress is transitioning it to the theme options in 4.3. Of course, this makes sense considering the fact that menus are a part of the theme, and therefore the option to change them should be found here.
You can actually test this feature now by downloading and installing the Menu Customizer plugin at https://wordpress.org/plugins/menu-customizer/. Even if WordPress doesn't add this feature to version 4.3, you can still use it via the plugin.
Theme Customizer Partial Refresh
It's unknown whether or not WordPress 4.3 will contain this feature, but many sources are saying it will. WordPress normally tests its features in plugins before implementing them into the software. The Customize Partial Refresh plugin was recently added to the plugin depository, allowing users to refresh portions of their theme without loading the entire thing. Why would you want to load portions of a theme? Well, the most obvious benefit in doing so is speed. It's faster and more efficient to load parts of a theme, which should result in faster load times.
You can check out the Customize Partial Refresh plugin by visiting https://wordpress.org/plugins/customize-partial-refresh/.
What Will 4.3 Be Released?
Reports indicate that WordPress 4.3 will be released on August 18, although the team notes that deadlines could change without notice.
"We're aiming to release on Tuesday, August 18th. The 4.3 schedule is live and can be found here: https://make.wordpress.org/core/version-4-3-project-schedule/," said WordPress developer Konstantin Obenland in a blog post announcing the update. "Deadlines are not arbitrary, and with your help I fully intend to get this version shipped comfortably on the 18th. Past releases have been quite good about releasing on time, let's make that a signature trait of the WordPress project!"
What new features would you like to see added to WordPress? Let us know in the comments section below!
Summary
Article Name
WordPress 4.3: Here's What We Know
Description
WordPress strives to release updates regularly. In WordPress 4.3, here's an overview of what we can expect to see.
Author