What I like about Marc's blog is how it stays true to the original objectives. And, while he mentions he has no "post schedule", he manages to maintain fresh content for his visitors.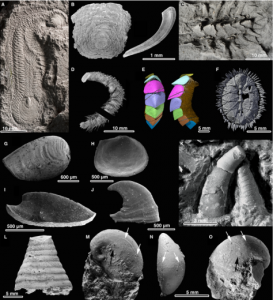 We recently had a chance to catch up with Marc and learn more about his blogging experience.
"My blog is called Teaching Biology. It covers all aspects of biology that I am qualified to talk about, such as evolution, zoology, and palaeontology."
"The site began in 2009 as a free hosted WordPress blog. I moved it to its own domain and hosting a few months ago."
"At first, the blog was just an extension of my teaching duties (hence the name), containing extra information than could be covered during class. It unexpectedly became more popular, so I continued with it even when I stopped teaching. I keep getting e-mails from students around the world asking for advice, for more details, or just saying thanks, and it just makes me happy to know that I can be so helpful to people who need it. For a more down-to-Earth reason, it does also give me some occasional income every few months. A bit of pocket money, but I'll take what I can get."
"There are many science sites on the internet. Most are basic science news for the general public. Some are personal opinions of academics and aimed at other researchers. Only a few are targeted specifically at university students who are looking for a reliable resource for their term papers. That is my niche market. Occasionally I diverge, writing a more popular-level article or a high-level one aimed more for grad students, but the topics and styles of the articles are aimed at students who want an introduction to a topic, a point to start their research from. This has also made my site popular with lecturers, who give my articles as further reading in their courses. I've even had a few professors asking to use my PowerPoints in class."
"Basically, if you have a deep interest in biology or palaeontology, my site will have an article for you."
When asked about his advice for new bloggers, Marc emphasizes…
"The most important is for you to understand your readers and their needs. If you are writing a non-personal site, then you are writing for your readers, and you will have to find a "voice" that will appeal to them. You can do a science site with a quirky gimmick, or you can do one that is serious in tone. Both will work, exclusively or in combination, and you will have to find the balance that your readership finds the most pleasing. Because that's when your readers will share you to your friends, and you gain trust and a community."
"You should also make sure to advertise, but tastefully. Do not spam your links around in places where people wouldn't care for it. Use your online friends circle and family as a first step to advertising the site, e.g. on Facebook. They serve as a good seed population to give you the support you will need at the beginning to keep you blogging. Once you have a relatively meaty site, you can start posting links in relevant subreddits and other targeted places. You want the random people who click from there to have things to read, so they feel confident that by subscribing to your blog, they will get interesting content. If you only have one article, they probably will not follow the blog. In that vein, make sure you have at least a Twitter account and Facebook page for your site, with auto-posting enabled. If you have a self-hosted WordPress site, I recommend the Add Link To Facebook plugin, it enables a lot of customisation of the Facebook post."
"Finally, writing is not something you can do off-hand. It will require some dedication and time, especially at the latter stages. I have had to stop blogging for months at a time due to travel or lack of time. The hit to the readership numbers was always immense. So do try to have some backup content ready for those times when you cannot write for whatever reason."
Marc, that is great advice. During the exciting phase, develop that backup content to weather the times when the blog becomes secondary. Create many posts in one sitting and then schedule them in WordPress to run well into the future.
Check out Marc's annual year-end Christmas book tradition at bioteaching.com