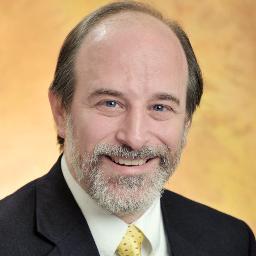 This week, I profile David Merkel from AlephBlog.com.
What I like about David's blog is its focus on money management and what effects it.  David has covered so many market conditions that this blog is an excellent resource from a current and historical perspective.
David was able to tell me more about his blogging journey.
My Blog is called "The Aleph Blog". "I cover many different areas of finance, investment, and economics. The two main goals are: teaching investors about better investing through risk control, and tying all of the markets into a coherent whole."
The Aleph Blog was started in February 2007. "Prior to that, in 2003, Jim Cramer asked me to write for RealMoney.com, which I did until late 2007. Blogging was more interesting to me, because it gave me more freedom for self expression."
"It covers a lot of different areas in finance, investing and economics. It changes over time, because I am always trying to write about important and relevant topics. During crises, that is most of what I will cover. During good times, I will cover investment topics, so that you can learn to make money, and avoid getting cheated."
The personal finance category on my blog contains my simplest and most practical writings.
If you want to understand the markets deeply, read my blog. I'm not always right, but I am always trying my hardest for my readers.
When asked why he blogs, David replied, "It's a public service. Not enough clever people in investing write to give something back. That is why I write. There are many scams in investing, and I like to expose them. There are many quacks in economics, and I like to disagree with them. There are many politicians, bureaucrats, and central bankers that play for their own gain, and screw up the economy in the process. I like to reveal a better way."
David wrote a two part post on his advice for new bloggers. You can read these here and here.  "Some of the advice is dated, but the best of it remains valid. "  It all starts with setting goals.
"The first question is why do you want to blog? What do you have to say? Do you have a lot to say, and the expertise to back it up? You will need that if you want to blog long-term. You should be able to state your goals in 30 seconds or so. My main goal is to give back to others. My secondary goal is to raise my profile, because it indirectly aids my businesses."
Are you committed?
"Are you willing to give blogging regular time? A few times a day? Once a day? A few times a week? Once a week? As the frequency gets lower, the demand on quality gets higher. If you can't meet the tradeoff of quality versus frequency, blogging might not be for you."
Check out David's blog at alephblog.com