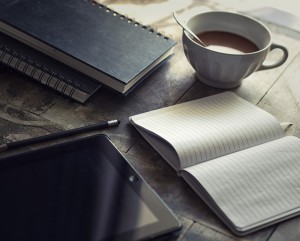 As a blogger, you should constantly be working to increase your total number of followers. The more followers you have, the more exposure your posts will receive; it's just that simple. While there are dozens of ways to attract new followers, among the easiest and most effective techniques is guest blogging.
What is Guest Blogging?
Guest blogging refers to the practice of writing and submitting posts to other blogs in exchange for recognition and a link pointing back to your own website or blog. The "guest blogger" may write a post for another blog, and include a short bio at the bottom with a link to their blog. The other blog benefits from free content, and the guest blogger benefits from additional traffic and exposure.
You can find guest blogging opportunities by searching for the following keywords:
"guest bloggers wanted"
"guest bloggers needed"
"write for us"
"blog for us"
"apply for guest blogging"
Stick with the Same Name
If you are going to use guest blogging for the purpose of attracting more followers, it's essential that you use the same name throughout all of your work. You don't have to necessarily use your actual name, as a pen name will suffice. However, you should stick with one name and not multiple names. Guest blogging under different names will reduce the effectiveness of this technique for the purpose of attracting followers. Some readers may attempt to follow one name, while others attempt to follow another. To prevent headaches such as this from occurring, only guest blog under a single name.
Put Your Best Foot Forward
Don't make the mistake of rushing through your guest blogs and turn out something subpar just because it's not on your own site. If your guest blog posts are filled with errors and typos, readers may think twice about following you. Focus on quality instead of quantity. Writing just one or two high-quality guest blog posts will prove far more valuable than a dozen generic, low-quality posts.
Get on Social Media
Not everyone is going to remember your blog's URL, which is why it's a good idea to remain active on social media. If a reader wants to follow you but can't remember your blog, they may search for your name on social media networking sites like Facebook and Twitter. Failure to have an active presence on these sites could cost you followers, lots of followers. So if you haven't done so already, create accounts on all of the leading social media networks, using the same name under which you've been guest blogging
What are your thoughts on guest blogging? Love it or hate it? Let us know in the comments section below!
Summary
Article Name
Using Guest Blogging to Attract Followers
Description
Guest blogging is a great way to get more exposure to your target audience and attract readers to your blog - here's what you need to know.