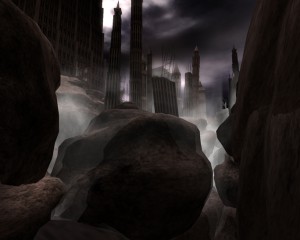 While the exact number remains unknown, some experts estimate there to be more than 160 million blogs in existence. An overwhelming majority of these blogs, however, fail to gain any traction with the search engines. Sure, they may receive a small trickle of traffic from direct type-ins and long-tail keyword searches, but they ultimately fail to attract any significant number of visitors due to performance with the search engines.
Unique Theme / Template
Whether your blog was built on WordPress, BigCommerce, Blogger, Joomla, Drupal, or any other content management system (CMS), you should invest in a custom theme or template. Why is this important? Well, blogs featuring the same design as hundreds of other blogs can still achieve a top rank for their target keyword, but it's usually an uphill battle. Investing your money and time into developing a unique theme shows search engines that you are serious about your website, and as such you'll have an easier time ranking.
Publish New Content Regularly
I always cringe when I visit a blog that hasn't been updated with new content in months (or even years in some cases). The entire purpose of a blog is to connect with readers by publishing new content; therefore, you should get into the habit of creating at least two posts per week. Doing so will give both human visitors and search engine bots a reason to return. If you don't have time, consider hiring freelance writers from a site such as TextBroker.com to write some or all of your posts.
Check For Spam
If your blog ranked well in the search engines at one point but has since dropped off Google's radar, you should check to make sure it doesn't contain spam. Just because you didn't personally create any spam doesn't necessarily mean that your blog is free from it. Assuming you allow visitors to submit comments, you may have dozens or even hundreds of spammy links in the comments section of your posts and pages. Go through and check the comments to ensure they provide something of value. If you come across any spammy links, remove them ASAP. Also check for bad backlinks, links to your site from unsavory sites. Click to learn more about good and bad backlinks.
Add Your Blog to Webmaster Tools
If you haven't done so already, take a few minutes to add your blog to your Google Webmaster Tools account. If there's a crawling issue, you'll receive a notification along with instructions on how to fix it. Webmaster Tools is also helpful at identifying which sites are linking to your blog.
What's your preferred method for promoting a blog? Let us know in the comments section below!
Summary
Article Name
Don't Let Your Blog Fall Into The Search Engine 'Abyss'
Description
There are millions, and I mean millions of blogs online. If yours has fallen into an abyss and ends up on the 6th or 10th search engine results page, read these tips to turn things around.
Author