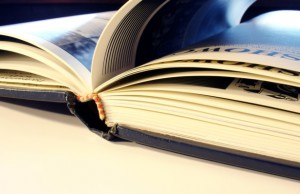 #1) Social Media
If you aren't publishing links to your new blog posts on social media, you're missing out on one of the easiest ways to attract new readers. Facebook alone boasts more than 1.3 billion monthly active users, making it an excellent source of traffic, and readers, for your blog. Whenever you publish a new blog post, try to get into the habit of immediately publishing a link to the URL on your social media accounts.
#2) Syndicate Content
Another simple way to improve your blog's readership is to syndicate your content. Syndication basically involves publishing either part or all of your content on another website, usually including a link so readers can visit the original source. In addition to driving traffic, it will also create backlinks, which may help your blog rank higher. Of course, you should only syndicate on high-quality websites that do no accept spam, as syndicating on the wrong sites may have a negative impact on your search rankings.
#3) Publish Quality Content
Arguably, the single most important step in improving a blog's readership is to publish high-quality content. Bloggers often have an biased opinion towards their blog's content, assuming it's the best out there. You have to view your blog from the perspective of an average Internet user, however, and ask yourself if it really provides something of value. Instead of churning out half a dozen generic, low-quality blog posts per week, perhaps you can focus on just one or two high-quality posts. When it comes to web content, quality trumps quantity on any given day of the week.
#4) Engage With Readers
If you want to attract more readers to your blog, you should engage with your blog's existing readers. When a visitor comments on a blog post, give them a quick response. It only takes a couple seconds to say "thanks for the comment," but doing so goes a long ways in creating a relationship with your readers. And when you build relationships such as this, your blog will become more visible, which subsequently attracts new readers.
#5) Comment on Other Blogs
While its SEO value has diminished over the past couple of years, blog commenting remains an excellent way to drive traffic to your blog. Just search for blogs related to your niche/industry and publish relevant comments with a link leading back to your own blog. Users will see notice the link, some of whom will visit it to learn more about you and your blog.
What steps do you take to attract more readers? Let us know in the comments section below!