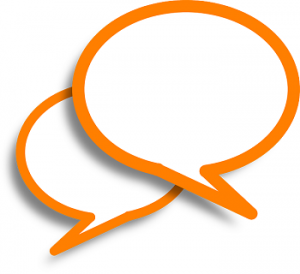 A blog is an excellent platform for showcasing content while generating a strong response among readers. Because they are more personal and time-sensitive than traditional websites, they typically receive more comments. But you can go one step further by utilizing the following tips to encourage even more visitor comments.
The Importance of Visitor Comments
Why are visitor comments important for blogs? While there's no rule stating that you must allow visitors to submit comments, doing so will almost certainly prove beneficial.
Fresh Content:
For every comment a visitor makes, your blog receives fresh content — content that search engines love.
Even if it's nothing more than 1-2 sentences, that's still new content for your blog. Search engines will crawl this content, noticing that your blog is being updated. In turn, this will encourage (although not guarantee) higher search rankings.
Establishes Authority & Popularity:
Visitor comments are also a sign of authority. When someone lands on a blog page that has dozens of existing visitor comments, they'll view the author as being a leading authoritative figure, more so than if the page had just a few visitor comments. It also shows new visitors that your blog is popular and being read by many.
Tips to Attract More Visitor Comments
Write high-quality content. You can't expect visitors to comment on generic, low-quality articles or blog posts, which is why it's best to follow the "quality over quantity" mantra.
Ask a question at the end of each post. People are naturally inclined to answer questions.
Enable custom names and avatars. If visitors are allowed to upload and use their own custom avatar, they may feel more inclined to leave a comment on your blog.
Respond to visitor comments. By actively engaging in discussions with your blog's visitors, you'll encourage them to leave additional comments.
Add links to your blog posts. How can links attract more visitor comments? Well, if another webmaster or blogger notices that you are linking to their site, they may drop by to leave a comment on your blog.
Monitor your blog's commenting feature. If your blog hasn't received any visitor comments in a while, the problem could be attributed to a broken commenting feature, in which case you'll need to fix it before visitors can submit comments.
Make the commenting box/field noticeable using contrasting colors to draw visitors' attention to it.
Watch for Spam!
Not all comments are necessarily good. For every legitimate comment your blog receives, you may receive two or three spam comments. Allowing visitors to submit comments without moderation is a serious mistake that will result in low-quality spam comments. So regardless of which content management system (CMS) your blog uses, go through and manually approve visitor comments before publishing them.
Have anything else that you wish to add? Let us know in the comments section below!
Summary
Article Name
How to Attract More Comments on Your Blog
Description
Visitor comments are helpful for blogs for a few reasons. For example, they provide fresh content that search engines like. Read on for tips to encourage visitor comments.
Author