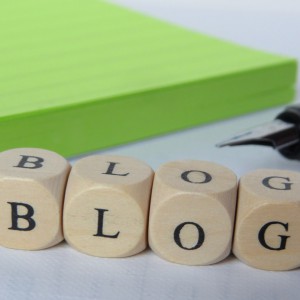 Thinking about starting a new blog? Well, one of your first priorities should be choosing a niche. Many newcomers make the mistake of creating general blogs without a central theme or topic. Unless you have an established brand, however, this simply isn't going to work due to the excessive competition.
So, how do you choose a niche for your blog?
Passion/Interest
Rather than choosing a blog subject based on its profitability, it's recommended that you choose a subject that actually interests you. You'll find it's easier to come up with topic ideas and write new posts if it involves something you feel passionate about. If you have a passion for the outdoors, for instance, then perhaps you can blog about traveling, camping, hiking, etc. Because you have a direct interest in the outdoors, writing posts for niches such as these will come more naturally.
Search Traffic
How much search traffic does the niche have? If a particular niche has little-to-no search traffic, blogging about it isn't going to be beneficial. This doesn't necessarily mean that you must choose a niche with 1,000,000 plus monthly searches, but make sure it has at least some traffic before investing your time and resources into it.
Check the Competition
Of course, you'll also want to check the competition of your subject. Certain subjects are highly saturated, making it difficult for new bloggers to make a name for themselves. These niches usually include finance, insurance, legal, and health. To determine whether or not your preferred subject is saturated, run it through the Adwords Keyword Planner tool. In addition to revealing competition, it will also reveal average search volume and average bid prices.
Choose an Angle
Another helpful niche selection tip to follow is to choose an angle. Rather than blogging about a general niche like health, for instance, find a new angle such as alternative home remedies or health tips for women. There's still plenty of search volume for keywords related to alternative home remedies or women's health, but the competition is significantly less than general health. As such, you'll have an easier time ranking your blog for these keywords, attracting more visitors in the process.
Content Generation
Last but not least, consider the available content of a niche and whether or not it's sustainable. You can only write so many posts about "blue fuzzy widgets" before you'll run out of ideas. Granted, there are plenty of tools available to help bloggers uncover topic ideas, but you need a robust niche to succeed. Niches that are too narrow and laser-targeted may lack the necessary content for a successful, sustainable blog.
Have any other niche selection tips that you would like to share with our readers? Let us know in the comments section below!
Summary
Article Name
Choosing a Niche for Your Blog
Description
You'll have more success with your blog if you choose a niche or new angle on a well-worn topic. You should also find a niche you feel passionate about.
Author