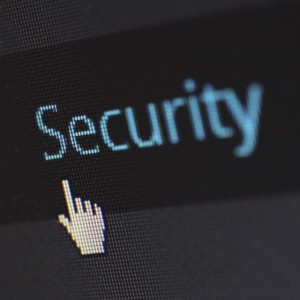 Powering approximately 60 million websites — or 25% of the entire Internet — WordPress is by far the world's most popular content management system (CMS). It's free to download, loaded with features, and offers both a WYSIWYG "visual" editor as well as a code editor.
But one of the drawbacks to WordPress is its lax security. According to W3Techs, 17.8% of all WordPress sites are running outdated versions of the CMS, which subsequently places them at risk for hacking. Even if you are running the latest version of WordPress, it's still a good idea to strengthen your site's security by using the right plugins.
iThemes Security
Formerly known as WP Security, iThemes Security is a powerful security plugin that shouldn't be overlooked. It's designed to enhance the security of WordPress sites and blogs through a variety of different means. Among its many features includes the ability to limit invalid login attempts, require stronger passwords, require SSL encryption for admin pages, disable file editing from the dashboard, and the ability to detect and block attacks on your database. Keep in mind, however, that iThemes Security is available in both free and premium/paid versions, with paying users receiving more features.
Bulletproof Security
With a name like Bulletproof Security, you can rest assured knowing this WordPress plugin is the real deal. The plugin currently has 4.7 out of 5 stars on the WordPress directory, attesting to its widespread popularity. Bulletproof Security can perform a plethora of security-related tasks to a WordPress blog, including the addition of a firewall, enhanced database security, limit login attempts, blocks security scanners, monitors IP traffic, and more. If it identifies a vulnerability, Bulletproof Security will notify the admin.
All In One WP Security & Firewall
Next up is the All In One WP Security & Firewall plugin, which has an even higher rating of 4.8 out of 5 stars on the WordPress directory. It follows in the footsteps of the other two aforementioned security plugins, offering enhanced protection through regular monitoring, bruteforce safeguards, email notification when someone has too many failed login attempts, and stronger password requirements. It even protects the PHP code of your blog by disabling editing through the admin dashboard.
In addition to installing and using the right security plugins, there are other measures that you can take to better protect your blog from hack attacks. See below for a list of additional security tips:
Keep your WordPress blog up to date. When a new version is released, install it.
Deactivate and delete any plugins or themes that you are not currently using.
Disable visitor file uploading.
Choose a trusted, reliable web host.
Which security plugins do you use? Let us know in the comments section below!
Summary
Article Name
Top 3 Security Plugins for WordPress
Description
WordPress is a popular blogging platform and for good reason. However, security can be a challenge, so consider using these plugins to protect your blog's security from hackers.