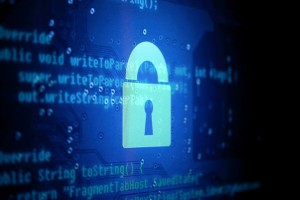 Powering an estimated 75 million plus websites and blogs, WordPress is the world's largest and most popular content management system (CMS). It allows people with little-to-no coding experience to create beautiful, fully functioning websites in just minutes. However, the simplicity of WordPress has also spurred a lack of training among its users.
According to a recent survey conducted by the cloud-based data backup service provider CodeGuard, 54% of survey respondents said they installed the latest version of WordPress between once a week and once every four weeks. This is a troubling statistic that attests to the need to install more frequent updates. Even if your blog or website looks fine with an older version of WordPress, it could have serious security vulnerabilities. Hackers often target websites running outdated versions of WordPress because they are easier to infiltrate. Therefore, failure to update your site to the latest version increases your risk of a cyber attack.
What's even more alarming, is that fewer than one in four survey respondents claim to back up their website on regularly. Many users assume backups are handled automatically by their respective web hosting service. While this is true for many web hosts, several problems arise when you rely solely on the backup services of a web host. For starters, web hosts typically perform backups in incremental periods, such as once every 2-4 weeks. Assuming you publish new content at least once every few days, restoring a backup that was created several weeks ago would result in a loss of data.
Respondents also reported high failure rates for plug-ins. Sixty-nine percent of users said they had a plug-in fail after an update at least once, and almost one in four said it had happened several times. WordPress currently does not provide automatic updates for plug-ins.
The survey conducted by CodeGuard also found that only 23% of respondents received training on the use of plugins. While training isn't necessarily a requirement for using WordPress, it allows users to tone and optimize their sites with greater ease.
"WordPress vulnerability is a way of life for website owners, but they don't have to live in fear," said CodeGuard CEO David Moeller. "Regular training in the use of WordPress is a great form of prevention, as is website backup. In lieu of personal WordPress training, it behooves all website owners — especially those with an ecommerce or customer-facing website — to spend the relatively small sum of money it costs to hire an experienced IT manager. In today's online business world, that expense amounts to the cost of doing business."
Ina a nutshell, if you're not taking advantage of WordPress and plug-in updates, as well as backing up your site regularly, you may be putting your site at risk to hackers. It may be well worth your time to get up to speed on updates and backup programs to protect your site, particularly if you have an e-commerce site.
Have you received training on WordPress? Let us know in the comments section below!
Summary
Article Name
Is Your WordPress Site Vulnerable?
Description
WordPress releases updates frequently to prevent hacker attacks on users' websites. If you're not installing updates and backing up your site, your site may be vulnerable to cyber attacks.
Author