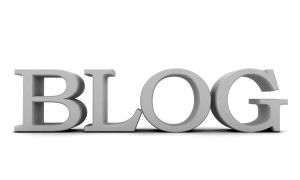 Many people assume blogging is only useful for personal purposes, sharing with world your political views or movie critiques. While there are literally thousands of blogs that fall under these categories, blogging can also be used to promote and grow a small business. To learn more about the benefits of blogging for small businesses, keep reading.
Builds Authority
Arguably, one of the greatest benefits of blogging for small businesses is the simple fact that it helps to build authority and credibility. Your target audience will read your blog's content, at which point they will view you as being a leader in your respective field. Of course, you'll want to focus on quality over quantity when creating new content. Churning out dozens of low-quality posts may have the opposite effect by lowering your business's credibility, so take the extra time and effort to create informative, helpful content that your readers can actually use.
Greater Transparency
Blogging will also make you small business more transparent, which is particularly helpful for local brick-and-mortar stores. If a customer wants to find the address and/or phone number of your business, he or she may search for your business name online. Assuming you have an active blog, the customer may stumble upon your blog, where he or she can access this information. For this reason, it's recommended that you include the contact information of your business on your blog.
Sets Your Business Apart
According to the Small Business Association (SBA), there are approximately 27 million small businesses operating in the U.S. With such heated competition, business owners need to differentiate themselves from one another, which is where blogging comes into play. Maintaining an active blog gives your target audience a reason to choose your business over one of your competitors.
It's Easy
Blogging is actually a heck a lot easier than most people realize. All it takes is a couple hours per week to keep it updated with new content and moderate visitor comments. Furthermore, many of the leading blogging platforms, including WordPress, are free to download and use. You may have to pay for premium themes and plugins, but there's no cost to use the actual blogging platform. This makes is it a cost-effective way to market and grow your small business.
So, what's your reason for starting a blog? Let us know in the comments section below!