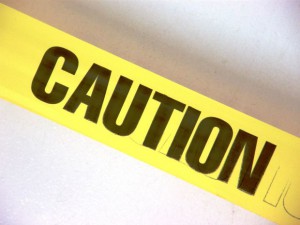 Thinking about starting a blog? Thousands of people make the decision to launch their first blog every month, but only a small fraction succeed. This week we're going to take a look at some of the common pitfalls of blogging and how to avoid them.
Generic Cookie-Cutter Template
If you're serious about blogging, you should invest in a custom template (or theme for WordPress sites). Using the same web design as hundreds of other blogs sends the wrong message to your target audience. Readers will view your blog as being unprofessional and generic, and they may even mistake it for another blog. The bottom line is that you want to use a unique, customized template for your blog.
Infrequent Publishing
We've talked about this before, but it's worth mentioning again: you need to publish new content to your blog regularly to keep readers interested. It's not uncommon for bloggers to publish a couple posts after initially setting up their blog, only to neglect it for weeks or even months afterwards. But without fresh content, there's really no incentive for visitors to return to your blog. Furthermore, a lack of content can have negative impact your blog's search rankings, dragging it down several pages. A good rule of thumb is to publish a minimum of one new post to your blog per week  — however, always go for quality over quantity — you're better off publishing a great post three or four times per month than publishing three or four mediocre posts every week.
Out of New Topic Ideas
Nearly every blogger has found themselves in this scenario before: you sit down to write a post but can't think of a new topic. One option is to rehash the same content that's already on your blog, which isn't recommended since it may have a negative impact on your blog's search engines. A second option, however, is to think outside of the box. Perhaps you can interview someone in your niche, publishing the Q&A on your blog. Alternatively, you can browse through Google News to find a relevant current event that pertains to your niche.
Not Engaging With Readers
You can't expect to run a successful blog unless you're activity engaging with readers. How exactly do you engage with your readers? The easiest way to allow them to comment on new posts and pages, at which point you can respond to their comments. You can also promote reader engagement by posting links to your blog's articles on Facebook and other social sites.
Did we forget any other blogging pitfalls? Let us know in the comments section below!
Summary
Article Name
Common Blogging Pitfalls and How To Avoid Them
Description
Many bloggers find themselves making some mistakes, resulting in reduced blog traffic. Read on to make sure you're not making these mistakes.
Author