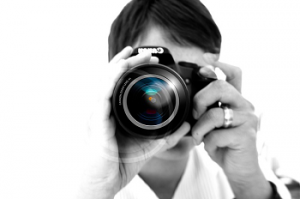 If you look at some of the web's most popular blogs, you'll notice they all have one thing in common: they feature images in addition to text. While text is the backbone of most pieces of engaging content, images can enhance the experience the end user.
To learn more about the benefits of using images in blog posts, keep reading.
Images Break Up Text
Have you ever encountered a webpage consisting of nothing more than a large wall of text? If you have, chances are you didn't read it, because pure-text articles such as this are difficult to read. Studies have shown that visitors are more likely to click the back button in their web browser when they encounter pure-text articles such as this. In addition to using formatting options like headings, links, bold, italics, etc., however, you can also make your blog posts easier to read by including images.
Dominate Google Images
This is another reason to include in images in your blog posts. By including relevant images in your posts, you'll encourage new and higher listings in Google Images, Bing Images, and Yahoo Images. When a user searches for a keyword that's associated with your blog post, or an image within, they may stumble upon your image, driving new traffic to your blog. Tens of millions of searches are performed on Google Images each day, so don't overlook this medium as a source of traffic for your blog.
Higher Search Rankings
Images play a key role in a blog's search ranking. While Google has yet to reveal the exact algorithm it uses to rank websites, the general consensus among search marketing professionals is that Google views images as a ranking signal. This means blogs and websites with images are more likely to rank higher for their target keywords. Images alone aren't going to boost your blog to the #1 position, but when used in conjunction with other SEO techniques and ranking signals, it can "encourage" higher rankings.
More Social Shares
It should come as little-to-no surprise that blog posts with images receive more Facebook likes, Tweet tweets, and Google +1s than blog posts without images. According to a study conducted by BuzzSumo, articles and blog posts with at least one image for every 75-100 words received twice the amount of social shares as articles with fewer images.
Thumbnails
Failure to include images in your blog posts will result in a bland-looking post feed that consists of nothing more than text. Most blogging platforms display a post feed on the homepage by default. This feed usually features your latest 10 or so blog posts along with a featured image. If you don't set a featured image, or if you don't upload an image and embed it into your post, your homepage feed will look bland and unattractive.
What are your thoughts on images in blog posts? Let us know in the comments section below!
Summary
Article Name
Reasons to Include Images in Your Blog Posts
Description
Images in your blog posts not only make your blog easier to read, they help increase your site's search rankings.
Author