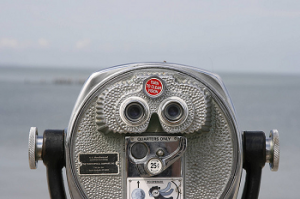 Boasting an estimated 3.5 billion searches per day, Google is hands-down the world's leading search engine, and for good reason: the Mountain View company is constantly working to improve its search results while creating a positive experience for the end user. Bloggers should capitalize on this trend by optimizing their blogs for higher Google rankings.
But what if your blog doesn't show up in Google?
Be Patient
Many bloggers expect Google to rank their blog within the first few days of it being launched. In some cases, Google will index and rank a new blog within a short period of time, but for most cases it takes weeks if not months to achieve a desirable ranking. So in the meantime, remain patient and give Google time to find, crawl and rank your blog. Aggressively building links and performing other forms of promotion while your blog is still new may actually do more harm than good.
Submit a Sitemap to Google
After launching your blog, create and submit a sitemap to Google. A sitemap is an Extensible Markup Language (XML) file that contains a list of each page URL on a website. Search engines (including Google) use sitemaps to discover new pages. While there's no rule saying that you must create a sitemap for your blog, doing so will help Google find all of your pages, which should in turn make it more visible on the Big G's index.
Assuming your blog runs the WordPress content management system (CMS), you can create a sitemap using the Google XML Sitemaps plugin. This free-to-use plugin will automatically generate an XML sitemap. Once created, log into your Google Webmaster Tools account, choose your blog, followed by Site Configuration > Sitemaps > Add/Test Sitemap > and enter the URL of your newly created XML sitemap. It's really that easy.
Publish Unique, High-Quality Content
Google has said that publishing high-quality content is the single most important thing webmasters can do. Content is essentially what drives people to visit websites, and it encourages search engines to crawl the website. But the quality of your blog's content will play a key role in whether or not Google ranks your blog high in its index. Posts should be informative, well-written, engaging, and relevant to your target demographic.
Read Google's SEO Guide
While Google doesn't reveal the exact formula it uses to rank websites, it does provide some helpful tips and tricks. If you haven't done so already, check out Google's Search Engine Optimization Starter Guide.  This 32-page document covers a wide range of topics regarding search engine optimization, including how to use page titles and Meta descriptions, structuring your URLs, building backlinks, optimizing the robots.txt file, and more. It may feel like a lot of information to take in, but these are all important SEO elements.
Have any other search engine marketing tips that you would like to share with our readers? Let us know in the comments section below!
Image attribution: http://bit.ly/1iip8PE
Summary
Article Name
How to Make Your Blog Visible in Google
Description
Google is by far the most popular search engine, so if you want Google to find your blog, follow these tips.
Author