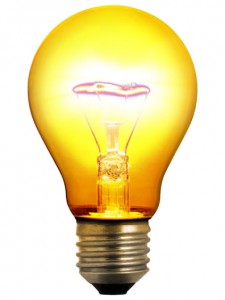 Still struggling to generate any sizable readership following for your blog? When you're busy researching and writing new topics, it's easy to overlook the visual element of your posts. But the human brain is hard-wired to respond to visual stimulation, so overlooking this key fact could significantly hurt your blogging efforts. So, how can you make your blog posts more attractive?
Avoid The 'Wall of Text'
One of the most common mistakes new bloggers make is creating a wall of text. As the name suggests, this is a style of writing characterized by nothing more than a wall of text (hence the name). Even if the content is well written and contains accurate information, few people will take the time to read it. You can encourage visitors to read your blog posts by breaking up the content into small sections with sub-headings.
Use Bullet-Point Lists
Another helpful tip to make your blog posts more attractive is to use bullet-point lists. Numerous studies have shown that Internet users are more likely to read bullet-point lists when compared to standard text. Just ask yourself, which of the following styles is more visually appealing: red, blue, green and yellow or.
When naming multiple items, try to get into the habit of using bullet-point lists. As you can see from the example above, it adds a new dynamic to the post, making it more visually appealing to visitors.
Add Links
Adding links is another simple way to make your blog posts more appealing. If a blog post contains information, facts or statistics harvested from an outside source, cite the source's URL in an external link. Some bloggers avoid using external links, fearing it will send visitors away from their site. While you can expect to lose some visitors from external links, they are few and far between. Furthermore, external links provide real value to your blog, giving it a boost of authority in the eyes of visitors and search engines.
Include Images
Lastly, try to include at least one image in each of your blog posts. Images help to break up the monotonous look of pure-text posts, adding a visual element to which readers will respond. And when you link to your blog posts on social media sites like Facebook and Google Plus, it will automatically embed the image.
What's your secret to product visually attractive blog posts? Let us know in the comments section below!