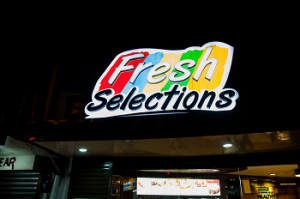 While the exact number remains unknown, some sources claim there to be more than 152 million blogs on the Internet. Unfortunately, the vast majority of these blogs fall into the abyss where countless others have gone before it. When bloggers fail to update their blogs with new content on a regular basis, their traffic dies down and so does their search rankings.
So, how can you maintain a fresh blog that people actually want to visit?
Mix Evergreen with News-Style Posts
Regardless of niche, blog content can be broken down into one of two different categories: evergreen content, which consists of standard, non-time-specific content, and news-style content, which is relevant to a specific time. Rather than focusing your efforts strictly on evergreen content, diversify your blog's content with news-style posts as well. You can find relevant news stories pertaining to your blog's topic by scanning Google News. If you run an automotive blog, for instance, try typing "cars" into Google News to see what comes up. This tool alone can yield dozens if not hundreds of current event-style topics for your blog.
Publish New Content Weekly
The frequency of publishing new blog posts is a hot topic among bloggers. Some believe that posts should be created each day, whereas others believe that just one post per month is acceptable. The truth is that there's no magic formula regarding the frequency of publishing new blog posts, as each blog is different. With that said, a good rule of thumb for beginners to follow is to publish at least one new post per week. Doing so will keep both visitors and search engines interested in your blog, which of course is essential to developing a strong following.
Edit/Modify Your Blog's Existing Posts
Many bloggers rarely, if ever, go back to edit their posts once they are published. Some posts may never require any additional editing, but others will certainly benefit from it. If you have new information that's relevant to an existing post on your blog, update the respective page to include this information. Or if you come across a post with inaccurate information, use the strikethrough formatting option to notify users that it's incorrect and/or no longer relevant. Updating your existing blog posts will improve the quality of your content by adding helpful new information.
Change Your Blog's Design
When was the last time that you changed your blog's theme or template? Just like cars and fashion designs change over time, web design does too. Using the same design year after year will result in your blog looking outdated. It's not a critical issue by any means, but it's still something that bloggers should be aware of. I recommend changing your blog's design at least once a year, using the most up-to-date design practices to promote a positive user experience.
Have any other blogging tips that you would like to share with our readers? Let us know in the comments section below!
Image attribution: https://www.flickr.com/photos/foodtograpiya/
Summary
Article Name
How to Keep Your Blog 'Fresh'
Description
If you're posting content to your blog regularly, you know how challenging it is to find fresh content. Here are some tips!
Author