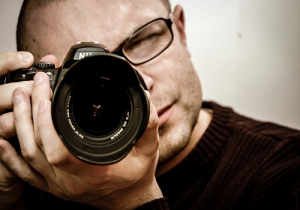 When you're busy researching topics and writing new posts/articles, it's easy to overlook something as simple as image optimization. Besides, if an image looks okay on your website, what's the point of optimizing it? Well, just because an image loads and functions doesn't necessarily mean that it's optimized for maximum performance. Making small tweaks to it can reduce your site's load time, which subsequently improves user engagement and possibly even increase your site's search ranking.
File Type
There are several different image file types from which to choose, including JPG (the most popular), TIF, GIF, PNG, and RAW camera images. While JPG offers the best clarity and overall quality, however, it comes with a hefty price: size. JPG images are significantly larger than most other file types, limiting their usability on the web. A better option is to choose GIF (note: it's only file type that preserves transparency) or PNG, both of which are smaller. And if you worried about the loss of quality, don't be, because it's really only noticeable if you magnify the corners or edges of an image.
File Name
How do you name your website's images? If you leave the default names intact, such as file312593.png, it's not going to offer any real SEO value. Granted, search engines will still crawl and index them based on other factors, but they won't be able to identify the image's context via the name. This is why it's a better idea to rename your image something that corresponds with its content. If you are uploading an image of a dog playing outside, for instance, take a minute to rename it something along the lines of dog-playing-outside.png.
Alt Text
If there's one element of image optimization that you don't want to overlook, it's the alt text. The "alt text" attribute is designed to serve two basic purposes: first and foremost, it acts as a placeholder when an image fails to load. So if a visitor access your website but a particular image fails to load, he or she will see the alt text displayed instead. Secondly, alt text helps search engines determine the content of an image. You have to remember that Google — as advanced as it is — is unable to see what an image contains. Therefore, it relies on other cues, such as alt text, to determine this information.
Optimizilla
What the heck is Optimizilla? This free-to-use tool will strip unnecessary bits of data from images, making the total file size smaller. Optimizilla is considered a "lossless" optimization tool, meaning it lowers the size of images without sacrificing quality. I recommend running all of your images through the tool before uploading them to your blog or website.
Do you currently optimize your website's images? Let us know in the comments section below!
Summary
Article Name
Image Optimization 101: How To Optimize Your Site's Images
Description
Images are not only important to enhancing your blog's appearance, they can also help with SEO. Read on to learn more.
Author