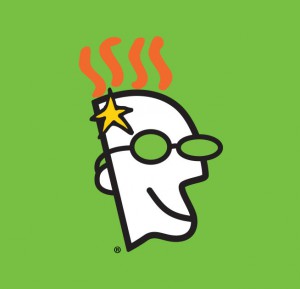 GoDaddy has announced a new plugin program for the WordPress content management system (CMS). The new program is designed to improve visibility and enhance blogging among WordPress users.
While the exact number remains unknown, some experts estimate there to be more than 40,000 WordPress plugins currently online.
These plugins add a plethora of features to WordPress blogs and websites, such as the ability to define custom Meta tags, automatic sitemap generation, automatic insertion of relevant links, SEO keywords, and more.
While most of these features can be hard-coded directly into a WordPress site, using a plugin is much simpler and efficient.
How GoDaddy's New Program Works.
Christopher Carfi explained GoDaddy's new plugin program for WordPress, saying it will make it easier for small business owners and web developers to find the right plugins.
"The new plugin program for WordPress developers is designed to boost visibility of the best WordPress plugins and to make it easier for small businesses and their web developers to find a plugin that meets their needs," said Christopher Carfi of GoDaddy.
GoDaddy says that it's giving plugin developers the opportunity to participate in its partner program. Authorized partners will receive referral traffic from select GoDaddy placements, technical support, and assistance to help fine-tune their plugins.
So, what does GoDaddy receive from the plugin?
In turn, it will receive increased visibility by having verified partners display its "Partner Badge. In order to participate in the program, plugin developers must display GoDaddy's Plugin Partner Badge.
The popular domain registrar launched its plugin program last month, which happened to coincide with the annual WordCamp conference, at which more than 1,800 WordPress developers gathered.
Applying for GoDaddy's Plugin Partner Program
If you are a WordPress plugin developer who's interested in joining GoDaddy's new partner program, there are a few things you'll need to know:
To begin, you'll need to visit this page and submit your application.
Next, you'll have to wait for the domain registrar to verify your application.
Once verified, simply apply the Plugin Partner Badge and you'll get listed as a verified partner.
Even if you aren't a developer or coder, however, you should still take notice of GoDaddy's new plugin partner program. While it's still in the early stages of being rolled out, it's bound to generate some pretty impressive plugins in the months to come.
GoDaddy is the world's largest domain registrar, and WordPress is the world's most popular CMS. By joining forces with WordPress developers, GoDaddy is certain to produce some amazing plugins.
And in case you were wondering, you can check out GoDaddy's list of the hottest WordPress plugins and themes by clicking here. Keep in mind that this list isn't limited to the company's plugin partner program, but rather the list includes all plugins and themes.
What do you think of GoDaddy's new WordPress plugin program? Let us know in the comments section below!
Summary
Article Name
GoDaddy Announces Plugin Program for WordPress
Description
GoDaddy, the world's largest domain registration has partnered with WordPress, the world's most popular CMS to offer a plugin to improve visibility.
Author