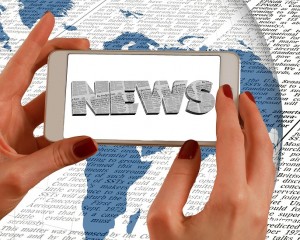 It's no secret that search rankings play a key role in the amount of traffic a website or blog receives. If your blog ranks high for its target keywords, you'll generate more traffic — traffic that can be used for commercial purposes like selling a product or service. But what if your blog isn't showing up at all in the search engines?
Blocked Robots
Have you checked your blog's .htaccess file to see if search engines are allowed to crawl it? Even if you don't remember modifying this file, altering your blog's settings may trigger these changes. And if search engines are prohibited from crawling your blog, they won't be able to tell what the content is about, nor will they be able to index it in the appropriate location. Double-check both your blog's settings and the .htaccess file to ensure that search engines can crawl it.
Lack of Original Content
Another possible reason why your blog isn't showing up in the search results is because it lacks original content. According to Google, publishing original, high-quality content is "the single most important thing you can do." When Google makes a bold statement such as this, it's best to heed its advice and focus your efforts on building good blog content.
Try diversifying your blog's content with a combination of evergreen and time-sensitive news-style posts for greater engagement. You should also get into the habit of publishing new content to your blog at least once a week, more so if you have the time. The more content you add, the greater your chance of scoring a high search ranking.
No Backlinks
If there are no backlinks pointing to your blog, the search engines may not know about it, in which case they won't be able to index and rank it accordingly. Keep in mind that you should never pay for backlinks, but you can still create them on social media networks, forums, etc., assuming it's done naturally and not in a manipulative manner.
Blacklisted from Search Results
Let's hope this isn't the case, but if your blog isn't showing up in Google, it could be blacklisted. This is most often done in cases where a website has been blatantly violated Google's Webmasters Guidelines, either by spamming, cloaking, using hidden keywords, or engaging in other manipulative acts in an effort to artificially increase their search rankings. Even if you haven't personally engaged in such acts, the person who owned your blog's domain before you may have done so.
If you believe your blog has been blacklisted by Google, try filing a reconsideration request explaining your situation. It may take some time (weeks or months), but Google engineers will eventually read your request and look and into it.
Have anything else that you wish to add? Let us know in the comments section below!
Summary
Article Name
Why Your Blog Isn't Showing Up in Search Results
Description
If your blog doesn't show up on the first or even second page of search results, readers won't find it. Here are some things to check.
Author