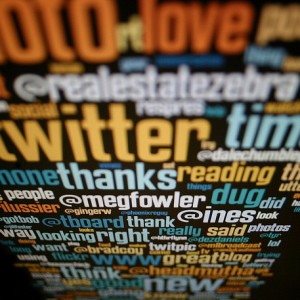 Microblogging has become increasingly popular over the past few years, with millions of people using it for both personal and commercial purposes. But what exactly is microblogging? And does it offer any real benefits over traditional blogging? These are just a few of the many questions that we're going to tackle today.
The Origins of Microblogging
According to Wikipedia, political writer and blogger Jonathan Gillette (AKA why the lucky stiff) coined the term "microblogging" when describing Christian Neukirchen's Anarchaia.org online activities. Gillette said blogging had "mutated into simpler forms," which were being characterized by links, audio, video, and other bits and pieces of information. Such "microblogs" were becoming popular among Anarchaia and other online authors. Whether or not Gillette is truly responsible for coining the term "microblogging" is open to debate, but there's no denying the fact that he did play a role in its inception.
Microblogging: The Basics
Microblogging is exactly what it sounds like: a smaller, simpler form of blogging. Traditional blogs typically consist of medium-length-or-longer posts ranging anywhere from 300 to 1,000 words. A post published on a microblog, on the other hand, may consist of just 100 words. Microblogs allow bloggers to publish short snippets of information in minutes, often consisting of nothing more than a sentence along with an image. It's a fast and effective way to generate a social buzz without investing all of the time and energy associated with traditional blogging, but microblogging has its own strengths and weaknesses that you need to be aware of.
Microblogging Pros
Arguably, the greatest benefit of microblogging is the simple fact that it requires a minimal investment of your time and energy. Creating a standard blog post may take several hours, as you must choose a topic, research the topic, write the post, proofread, edit and then publish. With microblogging, you can publish new posts and content in minutes, eliminating many of the time-consuming tasks associated with traditional blogging. This makes it a popular choice for people with busy lifestyles who have other tasks that need attention.
Another benefit of microblogging is the ability to share content with your blog's followers on the fly. Most of the major microblogging platforms — Tumblr, Facebook, Twitter, etc. — allow users to share content directly on their own account. So if you happen to find a blog post that you believe would be helpful for your target audience, you can share/reblog it on your microblog.
Microblogging Cons
But there are also some disadvantages to microblogging, one of which involves search rankings. Google, Yahoo and Bing place an emphasis on quality content, boosting the search rankings of blogs and websites that are constantly updated with new content. Because microblogs often contain snippets of content and/or duplicate content (reblogged), they tend to suffer from lower search rankings. This doesn't necessarily mean that you can't rank a microblog, but you can expect an uphill battle when it comes to search engine optimization (SEO).
What do you think of microblogging? Love it or hate it? Let us know in the comments section below!
Image courtesy: https://www.flickr.com/photos/respres/
Summary
Article Name
Description
Microblogging basically means publishing shorter posts than traditional blogs, and can include other media. Read on to learn more about microblogging's benefits.
Author