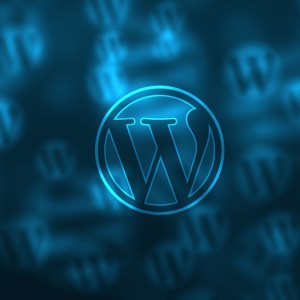 Powering nearly 1 in 4 websites, WordPress remains the world's most popular and widely used content management system (CMS). Of course, there's a good reason for its popularity: WordPress is fast, efficient, cleanly coded, and can be used for all types of websites and blogs.
Today we're going to reveal just a few of the many awesome features included in the platform.
Import Posts from Another Blog
Do you currently have a blog hosted on LiveJournal, Movable Type, TypePad or Tumblr? Well, you can import the posts to WordPress using its convenient import feature. In just a few clicks of the mouse, you can import all of your existing posts into a WordPress blog or website. This eliminates the otherwise tedious and time-consuming process of manually moving posts to a new blog.
Multiple Authors
As your WordPress site grows, you may want to recruit other authors to craft new articles. Thankfully, WordPress is one of the few CMS platforms that supports multiple authors. Admins can create dozens or even hundreds of authors, giving each their own unique username and password. Furthermore, admins can restrict certain functions to these authors, preventing a disgruntled author from wrecking havoc on his or her site.
Post/Page Scheduling
It's not secret that search engines love fresh new content, but what if you are unable to publish content on a regular basis? Maybe you have another job, or perhaps you are going out of town for a week. With WordPress, you can schedule posts and pages to be published at a later date. Just create the post or page using WordPress' editor, and then click the "Edit" button next to "Publish immediately." From here, you can specify a future publish date for the post or page.
Search Engine Optimized
WordPress is well-known for its use of clean, search engine-friendly code. Google, Bing, Yahoo and even the smaller-tiered search engines work by crawling the code of a website in search of "ranking signals." Its developers have acknowledged the importance of creating clean, SEO-friendly code; thus, you'll have an easier time achieving a top search ranking for your target keywords using this platform. For added SEO, consider installing the Yoast SEO plugin, which tells you right away how to optimize your post better before it's even published.
Change Your Web Design on the Fly
WordPress has a massive library consisting of tens of thousands of different templates. Known as "themes," some of these templates are free, whereas others are paid. The great thing about WordPress' themes is that they are interchangeable with one another. So if you're hoping to change the look and/or function of your website, you can simply download and activate a new theme. There's no need to mess with complicated HTML and CSS code, as themes are integrated seamlessly into WordPress' core files.
Are you a fan of WordPress? Let us know in the comments section below!
Summary
Article Name
Top 5 Reasons to Choose WordPress
Description
WordPress is arguably the best blogging platform available today, and for good reason. It has a lot of features other platforms lack, such as the ability to have multiple authors with their own login IDs.
Author