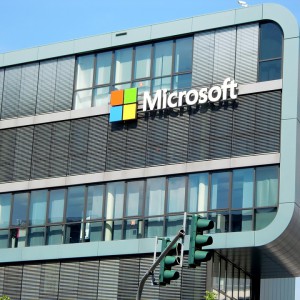 Just in time for the new year, Microsoft's ten year-old blogging tool Windows Live Writer is now open source.
The company announced earlier this month that it was releasing a variant of the what-you-see-is-what-you-get (WYSIWYG) blogging tool under an MIT open-source license.
Because it's been several years since Live Writer was last updated, developers agreed that making it open source will allow users to update it as needed.
What is Windows Live Writer?
Windows Live Writer was launched in 2006. After Microsoft had acquired Onfolio, it rebranded its blogging tool as Windows Live Writer.
The free-to-use Windows Live Writer is essentially a tool that allows bloggers to create and publish new posts directly to their blogs. It supports a wide range of content management systems (CMS), including Blogger, TypePad, WordPress, Windows Live Spaces, and many more.
Windows Live Writer even has an active community with thousands of third-party plugins which are designed to enhance the tool by providing additional features and functionality.
"Windows Live Writer makes it easy to share your photos and videos on almost any blog service. With Writer, you can preview everything you're adding to your blog, and see exactly how the fonts, spacing, colors, and images will look, before you publish. It's fast and easy to make photos and videos look great on your blog," wrote Microsoft in its description of Windows Live Writer.
What Happened to Windows Live Writer?
Although it's largely regarded as one of Microsoft's best free applications, Windows Live Writer died out in the past few years. In fact, it hasn't been updated since August 07, 2012, with developers focusing their attention towards other Microsoft applications and services.
Because of its lack of maintenance, Windows Live Writer has some restrictions that are holding it back. Google, for instance, recently switched its Blogger platform to a new OAuth 2 authentication system, which Live Writer does not support (it only supports the old authentication method).
The good news is that Google still allows users to use the old authentication method, meaning they can continue to use Windows Live Writer with Blogger.
The bad news is that Google will eventually stop supporting this option, forcing users to either adjust or ditch the Windows Live Writer tool.
Should I Use It?
Well, that depends on what you are trying to accomplish, as well as your current blogging CMS and operating system. Being that it was designed by Microsoft, Live Writer runs flawlessly on Windows OS. You won't, however, get it to run on Apple computers.
Furthermore, some users may encourage conflicts when using Live Writer with certain blogging platforms. On the plus side, though, now that it's open source the community will likely develop patches and updates to fix these problems.
You can download the source code for Windows Live Writer by clicking here.
What are your thoughts on Windows Live Writer? Love it or hate it? Let us know in the comments section below!
Summary
Article Name
Microsoft's 'Live Writer' Blogging Tool Now Open Source
Description
Microsoft has released its Live Writer blogging tool as an open source program now. Microsoft has not been updating the software, but now that it's open source, it may see some improvements.
Author