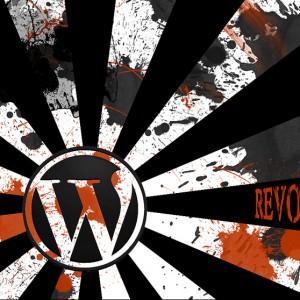 You don't have to search very far to find a website powered by the WordPress content management system. From TechCrunch and The New Yorker, to the Variety and eBay, there are literally millions of popular websites running this platform.
According to a new report, a jaw-dropping 25% (1 in 4) of all websites are powered by WordPress, making it the world's largest CMS by a landslide.
W3 Techs published the data on its website, revealing that WordPress is used by 58.7% of all websites "whose content management systems we know," which is "25% of all websites."
A Little WordPress History
WordPress spawned from a separate content management system known as b2/cafelog back in 2002. B2/cafelog was written in PHP code and was intended for use with the MySQL database system. It wasn't until 2003, however, when Matt Mullenwg and Mike Little created a separate CMS using elements from b2/cafelog, naming their new creation "WordPress." Thanks to a strong and driven group of developers, as well as a loyal user base, WordPress quickly rose to the top, becoming the undisputed king of content management systems.
But why do so many webmasters and bloggers choose WordPress?
After all, there are dozens of other quality CMS platforms out there, so what makes WordPress special? For starters, it was created with an emphasis on simplicity and ease of use. Other content management systems can be downright confusing to use, especially for individuals who are unfamiliar with coding. WordPress, however, requires virtually no knowledge of coding or other technique expertise. Within minutes you can have a fully functional WordPress site up and running.
Themes and Plugins Galore
WordPress also has a massive, ongoing collection of themes and plugins. Themes are the interchangeable design templates used in WordPress sites, whereas plugins are file sets which add new functionality or enhance existing functionality. Instead of trying to design a new template for your website from scratch, you can simply download and activate one of the many themes that are available. Or if you want to set up a contact form on your website, you can download and activate a plugin for this purpose. These are just a few of the many reasons why WordPress has captured 25% of the Internet.
Just because they've reached the monumental milestone of 25% usage across the web, however, doesn't necessarily mean that the WordPress team will be slowing down. On the contrary, lead developer Matt Wullenmeg revealed plans to grow past this number.
"The big opportunity is still the 57% of websites that don't use any identifiable CMS yet, and that's where I think there is still a ton of growth for us (and I'm also rooting for all the other open source CMSes)," wrote WordPress developer Matt Wullenmeg on his blog. "We should be comfortably past 25% by the end of the year," he added.
Are you a fan of WordPress? Let us know in the comments section below!
Image attribution: https://www.flickr.com/photos/bionicteaching/
Summary
Article Name
Report: WordPress Now Powers 25% of the Web
Description
We knew WordPress was popular, and a recent report confirmed it. We explain why in this post.
Author