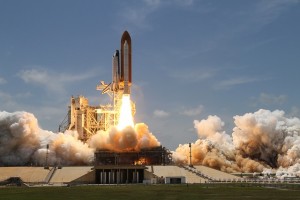 So, you've finally made the decision to start a blog? It is a proven fact that blogs are a great method to deliver content and connect with your target audience. Thus, there are a few simple steps you should take after launching a new blog to ensure its success.
Change the Design
Whether you're blogging on WordPress, Blogger, Joomla, Drupal or any other content management system (CMS), you should use a custom design. The problem with many of the so-called "free" templates and themes is that they are being used by hundreds, sometimes thousands, of other blogs. Investing in a custom design will allow you to differentiate your blog from the rest while creating a more professional brand image.
Write an Introductory Post
One of the first things you should do after launching a new blog is to write an introductory post. This entry is essentially a welcome message that explains who you are, why you started the blog, and what visitors can expect in the weeks to come. The truth is that not many people will read this post, being that your blog is still new, but nonetheless it's an essential step in launching a new blog.
Set Up Comment Moderation
Assuming you allow visitors to submit comments on your blog, you should enable comment moderation. Basically, this means you'll need to manually approve comments before they are published on your blog. The downside to this feature is that it will require time and energy. On the flip side, however, comment moderation is essential for weeding out the spam comments from the legitimate comments. Comment moderation also allows you the opportunity to reply to any feedback which requires your personal attention such as questions and concerns.
Change Your User Name
If you launched your new blog under the default username "admin," it's probably a good idea to change it, before you become the victim of a hack attack. Hackers often target blogs where the administrator has chosen to keep the "admin" username, simply because they are easier targets. Opting for a unique user name — and using a different "display name" — will help protect your new blog from hacking and other cyber threats.
Connect Your Blog to Social Media
Another essential step after launching a blog is to connect it to social media networking sites like Facebook, Google+, and Twitter. Ideally, you should create separate social media accounts specifically for your blog's brand. Then, add buttons or icons on your blog pointing to the various accounts. Many blogging programs have widgets which you can download and easily install to add social media functionality to your blog. If a reader enjoys your posts, they can simply click one of the buttons to "like" or share a link with their personal networks.
Have any other tips for a new blog? Let us know in the comments section below!
Summary
Article Name
5 Things to Do After Launching a New Blog
Description
Now that you've launched your blog, here are a few simple, yet absolutely essential steps to take to ensure its success from comment moderation to social media connections.
Author